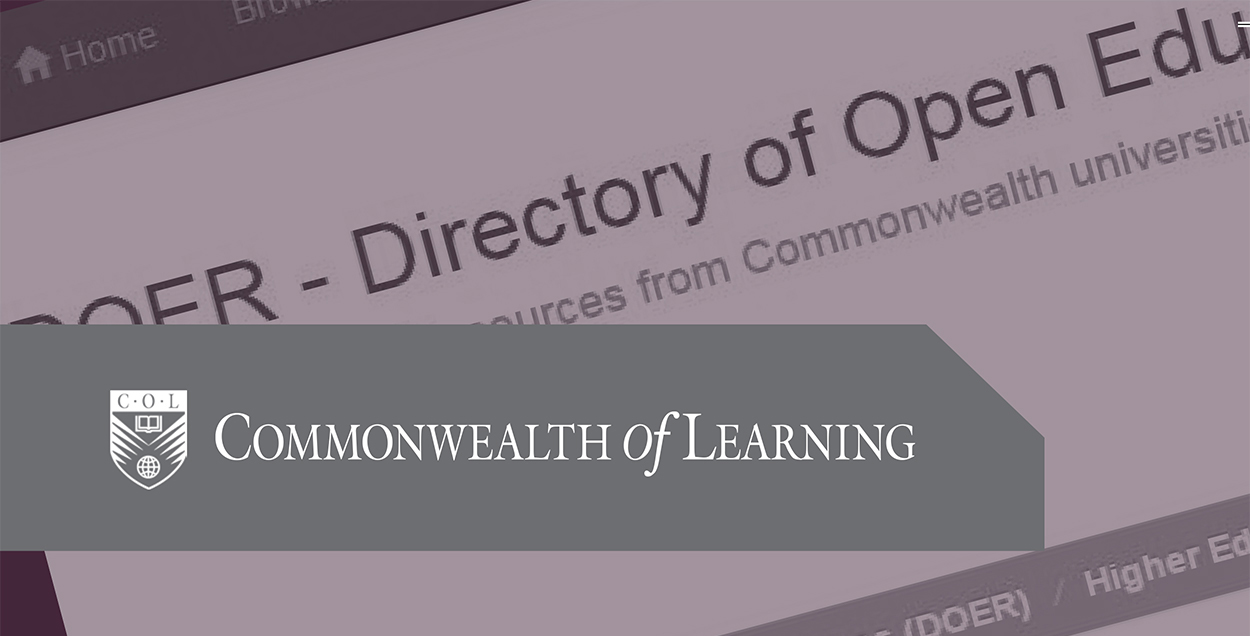 Having served for 12 years, as of January 2023, the Directory of Open Educational Resources (DOER) project has now been retired. The information below is for historical purposes only.
The Directory of Open Educational Resources (DOER) is a source for OER from across the Commonwealth. It is a testament to the wealth of resources being produced by both developing and industrialised countries within the Member States.
Built on DSpace, a premium open source platform for online repositories, resources are compiled and catalogued for ease of accessibility to anyone who wishes to use them. The collection represents a range of subjects and competencies that are designed for educators and learners at all levels.
Open Access / Open License
Publications are preserved for the future via unique handle IDs
Easy to navigate and search from over 6,000 resources in higher education, open schooling, teacher education and technical and vocational skills development
The infographic below captures the scope of collections and resources found in DOER.
If you wish to have your OER catalogued here, please contact us.
The Directory of Open Education Resources is available at doer.col.org.
Available at: Brochure