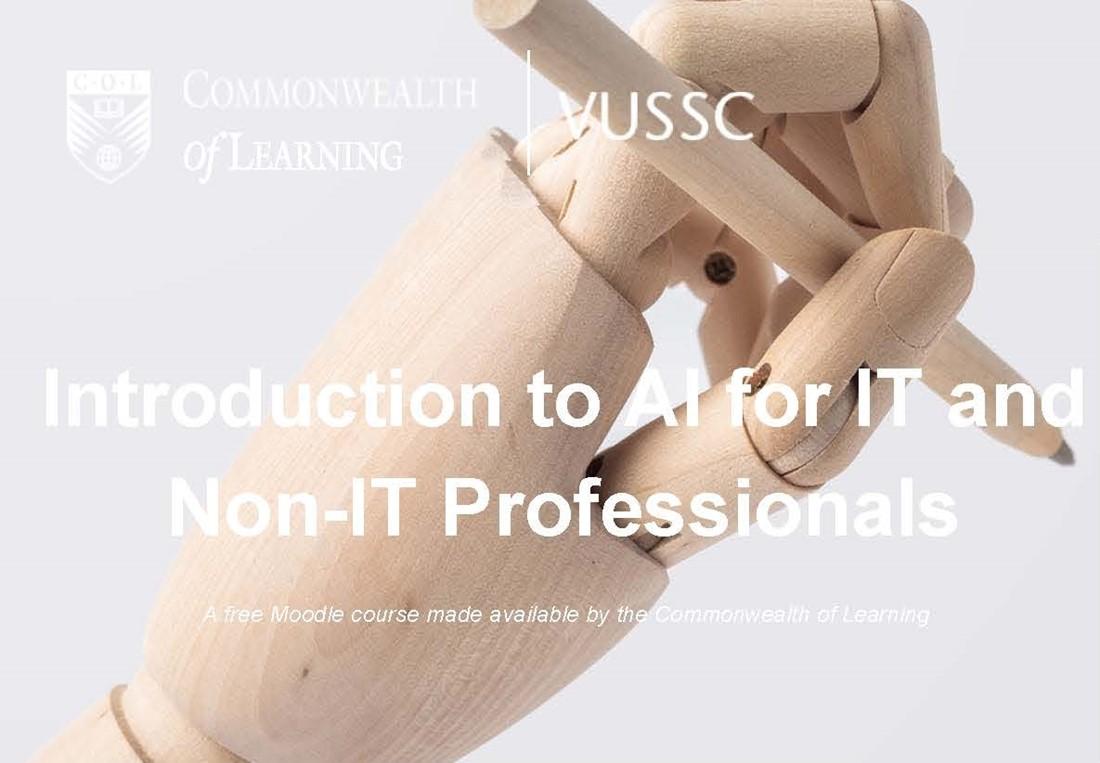 COL's popular online course "Introduction to Artificial Intelligence for IT and non-IT Professionals" is now available across the Commonwealth and beyond. Organised in partnership with the Virtual University of Pakistan (VUP), it will be launched on September 20 and will run for six weeks.
The course aims to familiarise learners with the hot topics and technologies of today. It will offer insights into the trends, technologies and tools for AI and AI in business, society, and industry.
The course was first offered in 2020 through the VUP learning platform, attracting over 22,000 learners. The new iteration will be delivered via a Moodle open-source learning platform, and participants will be able to gain certification that would prove useful for learners planning to acquire further qualifications in the field.
"This course is truly for everyone, addressing the questions such as what exactly is AI, how does it define the world I live in and what is all the hype about. With just a 20% female representation in the field, COL hopes it will spark interest among women in particular," said Dr Mairette Newman, COL Education Specialist who serves as the course manager.
More details about the course are available here.
Registration deadline is September 15.