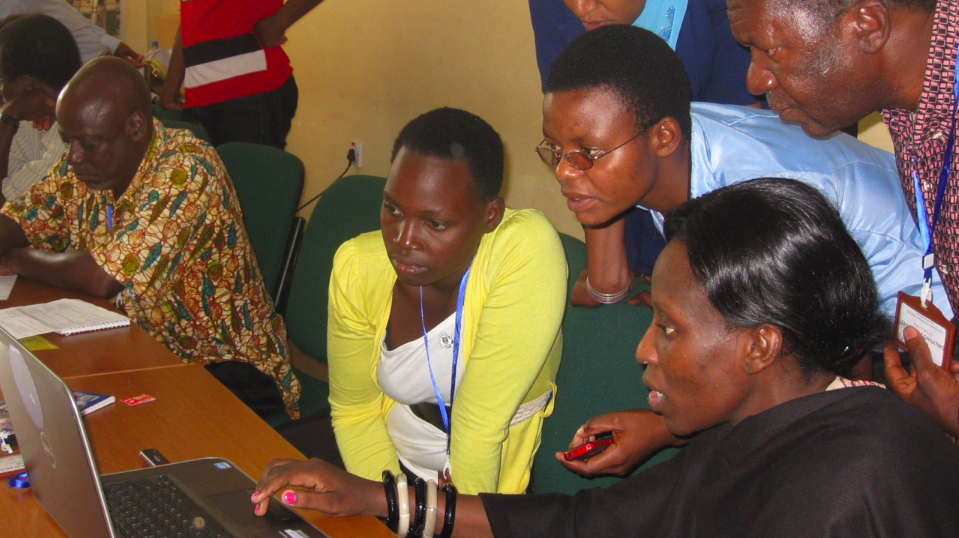 "Students today need access to the digital tools and media-rich resources that will help them explore, understand, and express themselves in the world they will inherit tomorrow." (Partnership for 21st Century Skills)
Even with the rapid advances in digital technologies, many in the developing world continue to be left behind. World Bank data notes that only 20% of individuals in South Asia use the Internet, with 33% in Pacific small island states and 19% in Sub-Saharan Africa (World Bank, 2018). COL works with ministries, institutions and individuals to develop policies, build capacity and promote innovative technology solutions and models that are affordable, accessible and gender-responsive.
COL fosters an enabling environment for digital transformation across the Commonwealth by:
Supporting the integration of ICT and OER in teaching and learning through evidence-informed policy development and implementation.

Promoting the adoption of gender-responsive innovative and accessible digital skills programmes for livelihoods.

Building capacity in technology integration and use of open-source tools.
This initiative is being implemented in Antigua and Barbuda, Bangladesh, Belize, Fiji, Grenada, India, Kenya, Malaysia, Malta, Mauritius, Nigeria, Pakistan, Papua New Guinea, Saint Lucia, Samoa, South Africa, Sri Lanka, St. Vincent and the Grenadines, Tanzania, Uganda and Zambia.
Since its launch in 2018, COL's Commonwealth Digital Education Leadership Training in Action (C-DELTA) platform has had over 13,500 registered users; in 2021 it won a prestigious Brandon Hall Group Gold Excellence in Learning Award 2021 in the category of Best Advance in Learning Technology Implementation. Over 24,000 learners have benefited from MOOCs organised in partnership with Athabasca University, Canada. Since 2018, COL's online course Understanding OER has been used by over 13,000 people worldwide; in 2020, it won a Brandon Hall Group Silver Award.
Available at: Brochure