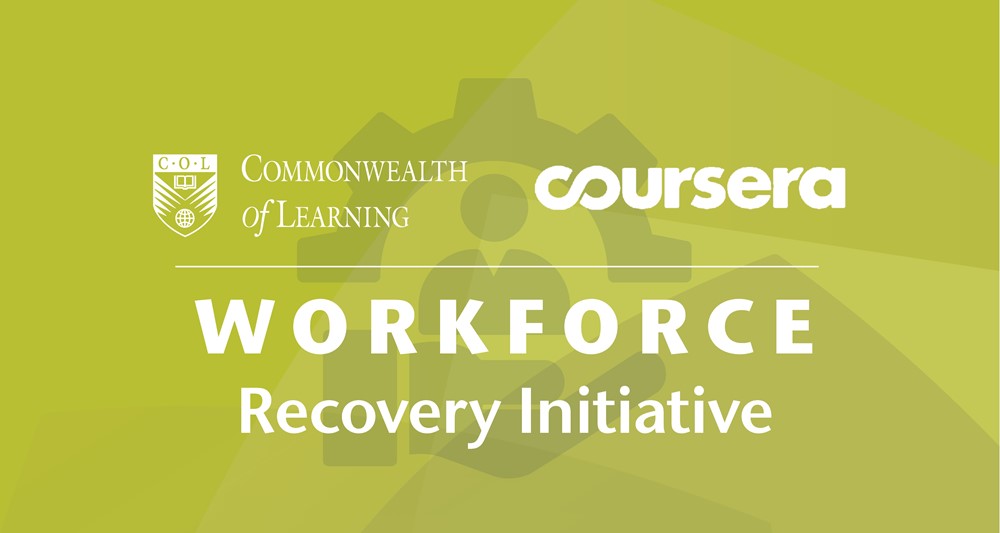 DATE: 17 March 2021
TIME: | 9 am Papua New Guinea | 10 am Vanuatu; Solomon Islands| 11 am Fiji; Nauru; Tuvalu | 12 Noon Tonga| 1 pm Kiribati; Samoa
LIVESTREAM LINK: https://youtu.be/A9JUop2THUs
15 March 2021, Burnaby, Canada – Over 1,000 learners from the Pacific, 60% of whom are women, have benefitted from the COL-Coursera Workforce Recovery Initiative, by improving their skills for employability in the face of economic disruptions caused by COVID-19. On 17 March 2021, the two partners will host a virtual induction convocation for 127 COL-Coursera graduates from the region.
COL President and CEO Professor Asha Kanwar and Mr Jeff Maggioncalda, CEO of Coursera, will be joined by The Honourable Richard-Hyde Menke, MP, Deputy Minister of Education, Nauru; The Honourable Wesley Raminai, MP, Minister for Higher Education and Sports, Papua New Guinea; The Honourable Loau Keneti Sio, Minister of Education, Sports and Culture, Samoa; and The Honourable Siaosi 'Ofa Ki Vahafolau Sovaleni, Minister of Education and Training, Tonga.
Professor Kanwar noted: "This event is a great testament to the quest for 21st century skills across the Pacific at a time when the education sector in the region is undergoing a rapid change. It is also a sign of the times when, due to COVID-19, we had to ensure that if the students can't go to the university, the university comes to the students. Learner-centred flexible learning is the way forward."
Collectively, learners from the Pacific have invested some 11,000 hours of study in 1,760 courses, earning 429 certificates.
According to Titi Tutuvanu, CEO of the Land Transport Agency (LTA) in Samoa, most of the members of her 66-strong team benefitted from the COL-Coursera initiative. "This has greatly helped LTA fulfill its capacity-building objectives despite the lockdown of borders due to COVID-19," she said.
More than 150,000 learners across the Commonwealth have joined the initiative – gaining free and unlimited access to 5,000 online courses in 400 specialisations taught by highly reputed professors and mentors from top universities and companies around the world.
For more information, contact:
Natalia Angheli-Zaicenco,
COL Stakeholder Relations Manager,
Nzaicenco@col.org