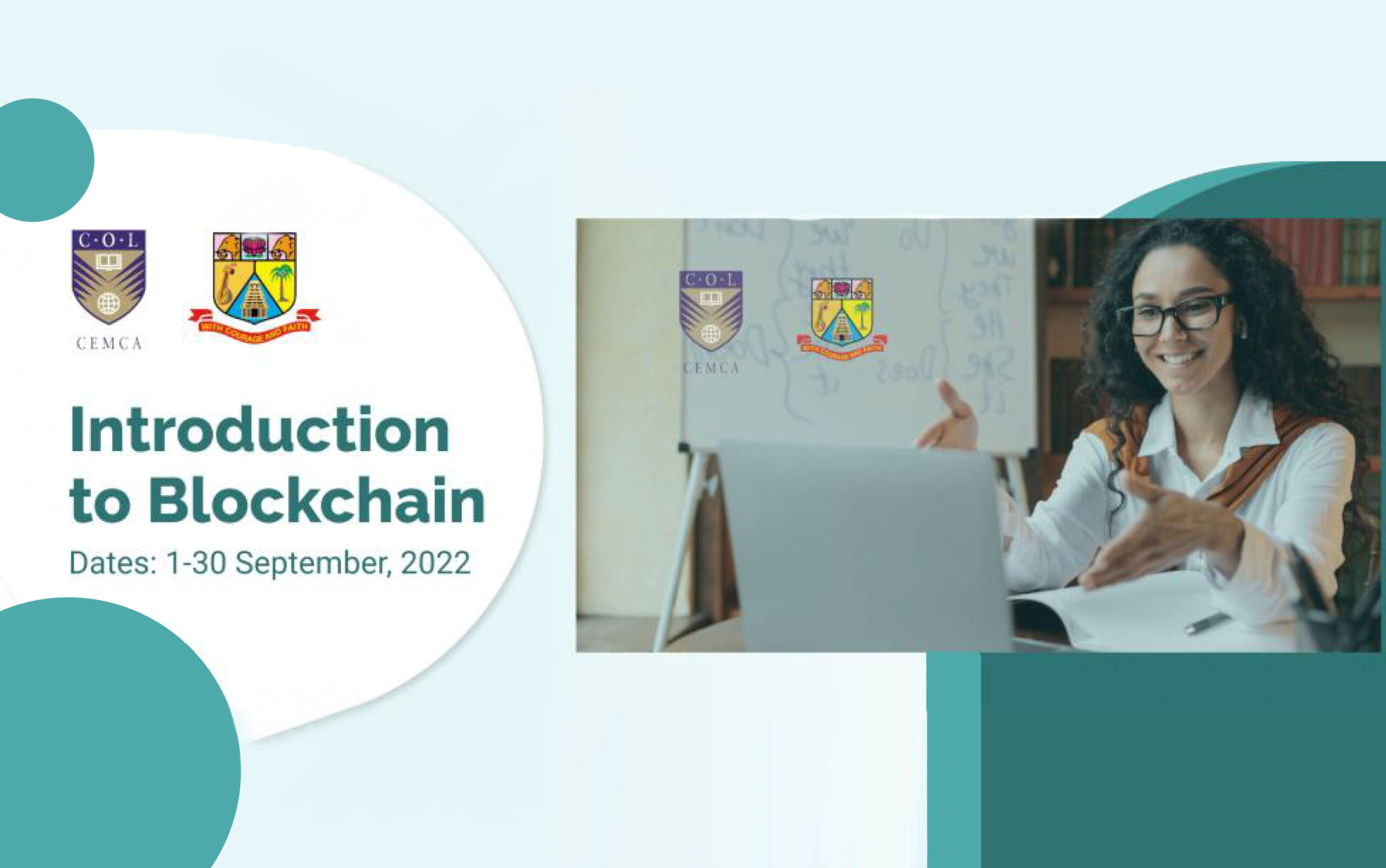 The Commonwealth Educational Media Centre for Asia (CEMCA), the regional centre of Commonwealth of Learning (COL) in Asia, in association with Annamalai University, is inviting students and learners to join their next massive open online course (MOOC) entitled, "Introduction to Blockchain."
All those interested may enrol in the programme immediately.
The four-week course, commencing September 1, 2022, will provide an overview of the concept, technology and impacts of blockchain on the industry. It is focused on providing participants with the necessary information on how these systems work, analysing the security and regulation issues relating to blockchain technologies and the impact of blockchain technologies on different industry sectors.
This certification course consists of 12 hours of pre-recorded video modules, an e-handbook as learning material, and quizzes along with four live sessions of two hours each spread over four weeks along with a live forum for feedback and discussions.
Blockchain is one of the fastest-growing skill sets, expected to create many high-paying job opportunities in several diversified sectors. Professionals and students across the globe are opting to gain skills in Blockchain technologies as a means to enhancing their career prospects.
Due to the demand, COL-CEMCA has successfully completed two rounds of this course, in which more than 8,500 participants were enrolled from several countries across the globe.
For more details and to enrol by commencement on September 1, 2022, please visit the dedicated course page at www.mooc4dev.org/blockchain2.