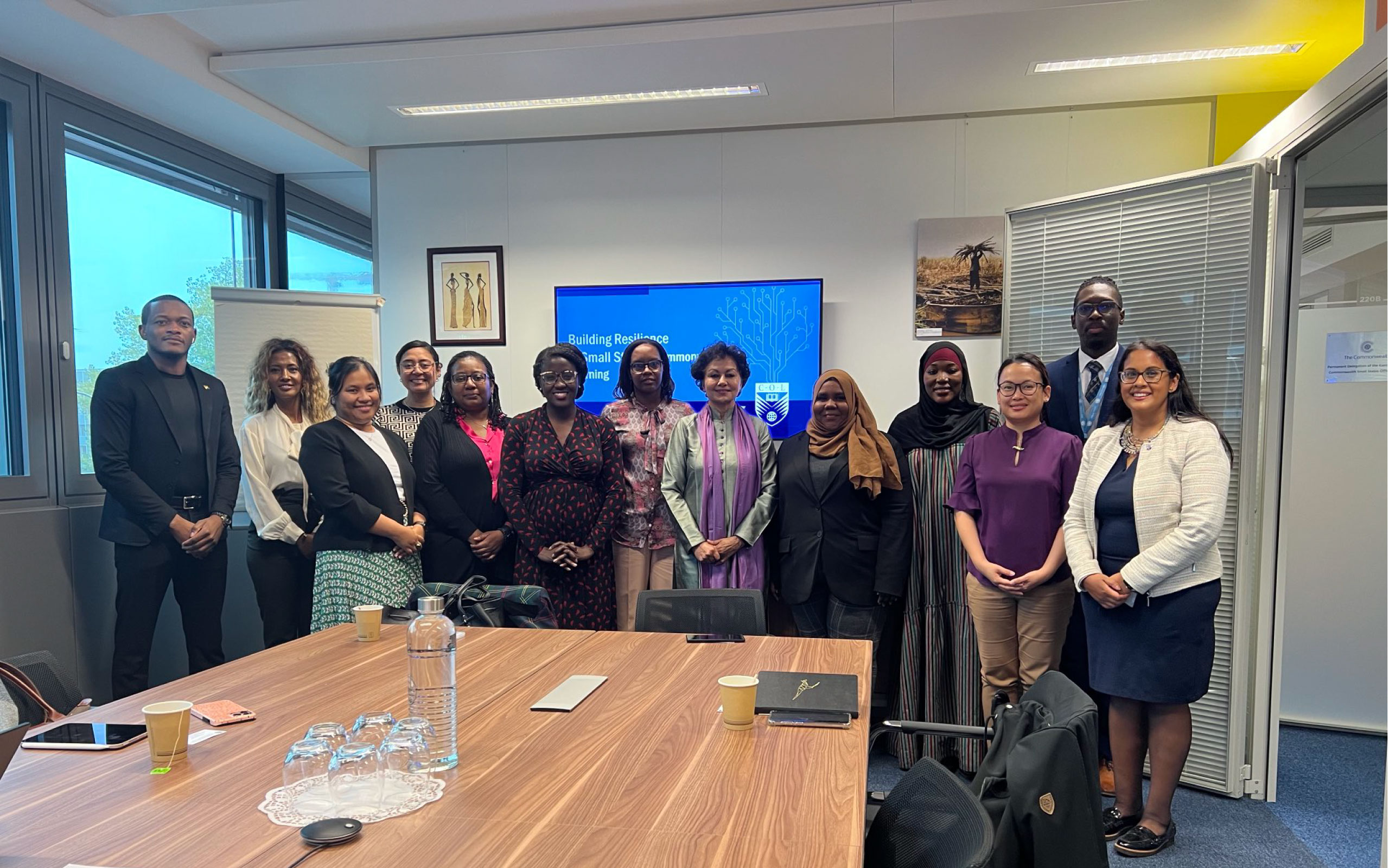 Reading Time:
4
min read
The Commonwealth of Learning's President & CEO, Professor Asha Kanwar, gave a presentation on "Building Resilience in Small States" at a roundtable meeting with diplomats from the Permanent Delegation of the Commonwealth to the UN Office, Small States Office, in Geneva Switzerland on 21 October 2022.
The diplomats were informed of the ongoing programmes and initiatives COL is undertaking with small states designed to help Commonwealth governments and institutions use technologies to overcome some of the challenges faced by small states, and to contribute to the goal of learning for sustainable development by empowering people through learning that leads to economic growth, social inclusion and environmental conservation.
Prof Kanwar commented on the lively and informative session,
"Diplomats were impressed with the solutions that COL was providing to bridge the digital divide and eager to learn how their countries could benefit even more from COL's initiatives in education and skills development."
Some examples of COL's work included the Virtual University for Small States of the Commonwealth (VUSSC) – a longstanding, robust network of tertiary institutions in the small states committed to bridge the digital divide, including the collaborative development and sharing of Open Educational Resources (OER). Small states also derived benefits from the COL-Coursera Workforce Recovery Initiative which has improved the skills of men and women for employability in the face of economic disruptions caused by Covid-19. COL has also been extending its reach in the Pacific region where over 4000 teachers have been trained in online teaching since the advent of the pandemic.
It comes as no surprise that climate change has emerged as the single biggest environmental concern globally, especially for small island developing countries. Professor Kanwar went on to explain the significance of COL's most recent efforts in supporting training for the blue and green economies with a perspective of climate justice towards building resilience in small states.