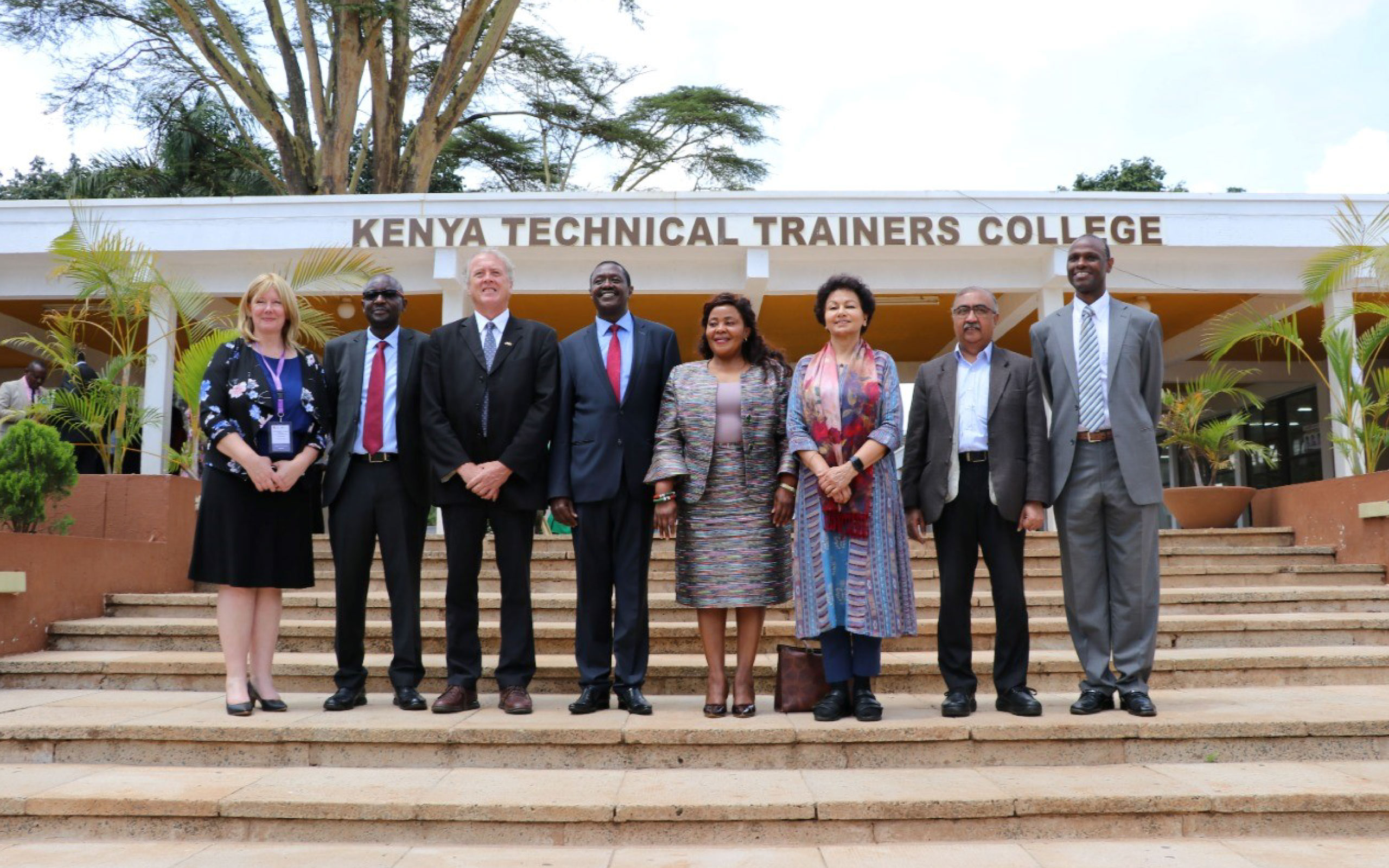 Reading Time:
4
min read
A new center for improving the skills of technical trainers in Kenya and the region was inaugurated at the Kenya Technical Trainers College (KTTC) today. Named after Professor Asha Kanwar, President of the Commonwealth of Learning (COL), this center will be equipped with advanced IT facilities and will help train technical and vocational trainers to integrate online and blended learning methods in their daily teaching processes.
Speaking at the inaugural event today, Professor Kanwar highlighted the long running partnership between COL and KTTC. In 2013, COL first supported the creation of a department of ODeL and over the last decade has helped KTTC to become a premier national institution in the technical and vocational training sector. This partnership has also led to KTTC offering a range of new courses, including disability needs assessment and assistive technologies. Professor Kanwar further referred to the cost effectiveness of COL's model of blended learning, using open educational resources through provision of an online repository to KTTC as part of its' collaboration during the COVID-19 pandemic.
"The pandemic led to institutional closures, job losses and increased skill-gaps in Kenya in sectors like agriculture, construction and manufacturing," said Professor Kanwar, adding, "There is an urgent need to skill and reskill our citizens for jobs". Professor Kanwar further expressed her hope for the launching of the ODeL Center to mark a new phase in strengthening the capability of the students who are learning to be trainers, those trainers who are actively teaching, as well as pre-service and in-service technical and vocational trainers, to integrate online and blended learning methods in their training practices. This, she explained will go a long way in helping Kenyans to become employable and pursue entrepreneurship opportunities.
The inaugural event was presided over by Dr Margaret Mwakima, Permanent Secretary, State Department of Vocational and Technical Training, Ministry of Education. Senior teachers as well as officials from the Ministry were present.
The inaugural event was part of Professor Kanwar's mission to Nairobi, where she will participate in the 21st Commonwealth Conference of Education Ministers (21CCEM) hosted by the Kenyan Ministry of Education.