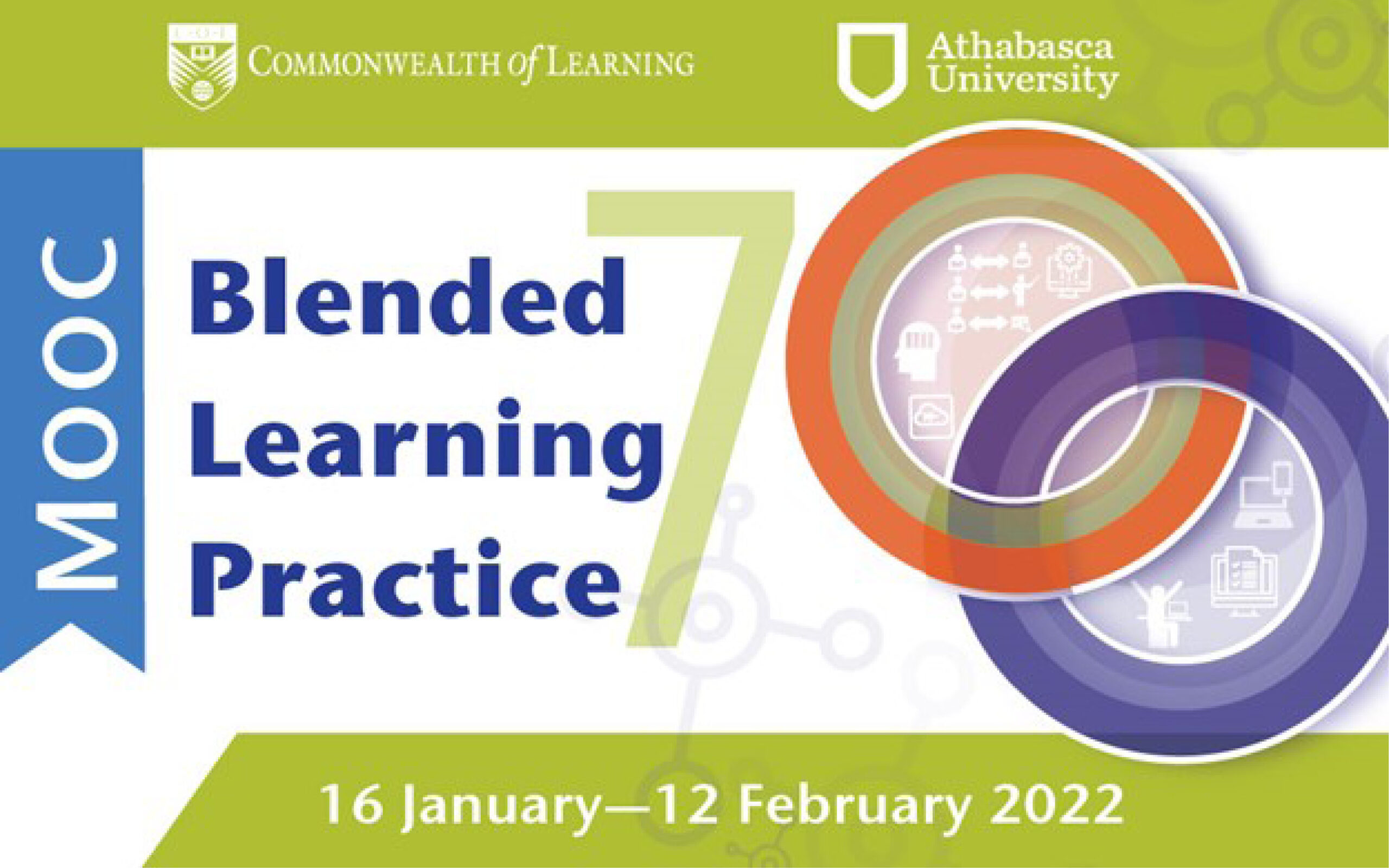 The next edition of the MOOC on Blended Learning Practice (BLPMOOC7) starts on 16 January 2022. Developed in collaboration with Athabasca University (AU), Canada, the MOOC has already reached over 10,000 participants from 80 countries.
The Covid-19 pandemic has forced educational institutions to go online and develop more resilient approaches to offer quality education. COL's Technology-Enabled Learning initiative provides guidance and support on systematic ways to build policy, technologies, and capacities of educational institutions in the Commonwealth. Training on blended learning is one of these strategies.
Built on COL's Guide to Blended Learning, the MOOC provides opportunities for participants to engage in reflective practice and develop an authentic learning environment in their own context. The discussions and associated activities in the course include review of pedagogy, materials, and the use of technology.
A course participant in the previous edition appreciated his learning journey:
"Recently, my university resolved to actively implement a 'blended learning' approach: this course was timely! It guided me on what to do (and I deduced not what to do!)."
BLPMOOC7 requires a time commitment of approximately five hours each week. Learners can earn either a 'Certificate of Completion' or 'Certificate of Participation' at the end of the course. The course is led by AU's Professor M. Cleveland-Innes and Dan Wilton.
Dr Sanjaya Mishra, COL's Education Specialist: eLearning, said: "With a consistent participant satisfaction rate of over 90% in the previous offerings, the Blended Learning Practice MOOC has emerged as a leading course on the topic. More teachers in the Commonwealth and beyond can now benefit from this free opportunity."
For more information about the course and registration, visit https://www.blpmooc.org