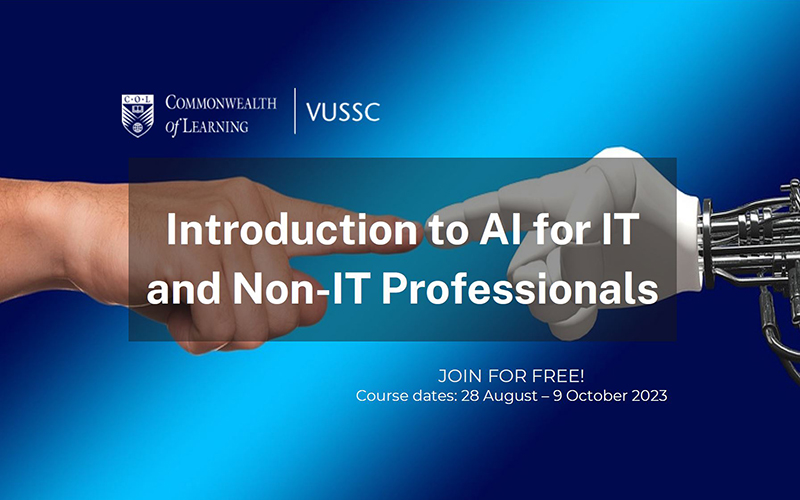 The Commonwealth of Learning (COL), as part of its Virtual University for Small States of the Commonwealth (VUSSC) initiative, is once again offering Introduction to AI for IT and non-IT professionals.
This free, self-paced online course is available from 28 August 2023 to anyone interested in learning about trends, technologies and tools for AI and how AI is being used in business, society and industry.
Developed by Dr Zafar Alvi at the Virtual University of Pakistan and with support from COL, the course is entirely asynchronous and is based on a series of short videos which learners cover in their own time.
To earn a certificate, participants must complete twelve quizzes with a minimum composite score of 85 per cent.
For more information, please visit https://vussc.col.org/index.php/vussc-courses/
Join the hundreds of other learners across the Commonwealth who have taken this course and register by 18 August 2023 at https://bit.ly/ai5-reg