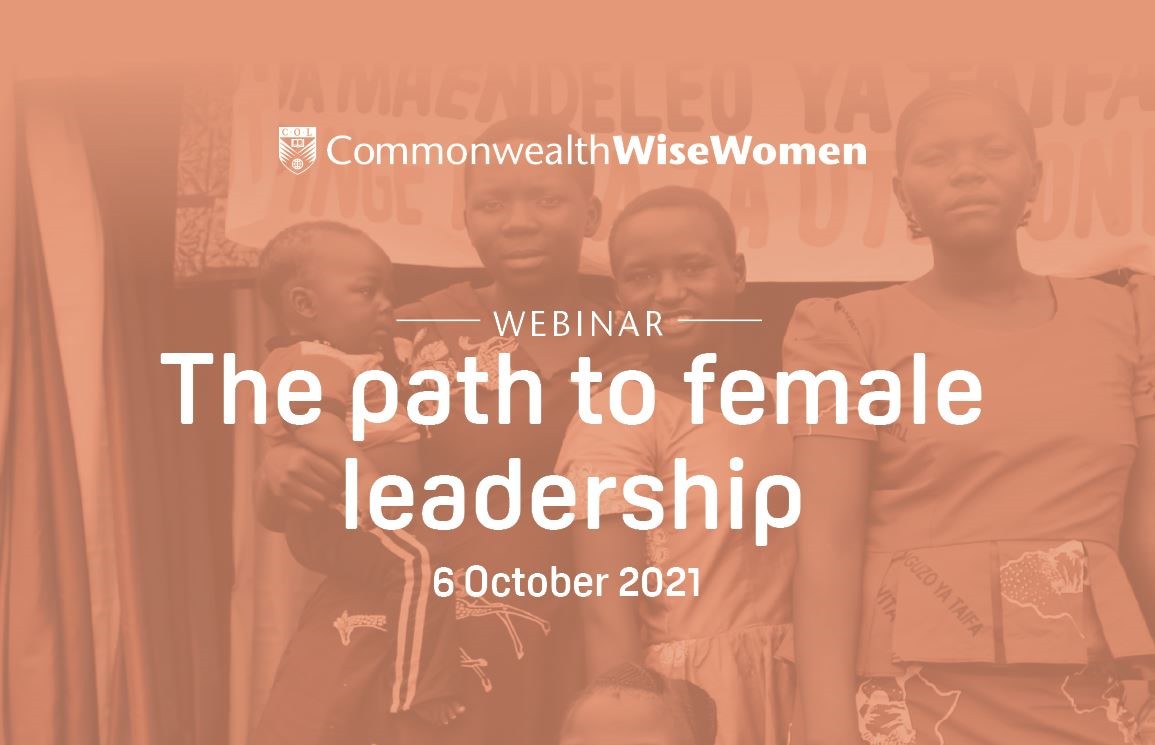 COL is inviting participants to a webinar on 6 October 2021, which will explore the trajectory to female leadership. Moderated by Professor Asha Kanwar, President and CEO, the webinar will bring together three prominent women who will offer insights on their personal journeys to leadership.
Panelists include Dr Paulette Henry, Dean of the Faculty of Social Sciences at the University of Guyana, Dr Gurdip Kaur Saminder Singh, Director/Principal of Kinderland International Education, Perak Campus, and Ms Frances Ferreira, COL Education Specialist: Gender.
They will offer tips on how to embrace women's inner strengths to uncover characteristics associated with leadership. Panelists will explore ways to model leadership through the encouragement of confident role models.
The webinar is organised by CommonwealthWiseWomen (CWW), COL's mentorship project which aims to build a foundation for female leadership. Since its launch in April 2020, 25 mentors from across the Commonwealth have worked with 128 mentees. In collaboration with Dr. Babasaheb Ambedkar Open University, COL also established a CWW India Chapter.
"It is gratifying to see how the mentees blossom as they go through the mentoring process. Mentors are able to make a real impact, helping young women develop presentation, communication, and organisation skills, as well as boost self-confidence, thus laying solid foundations for leadership," said Ms Ferreira who facilitates CWW.