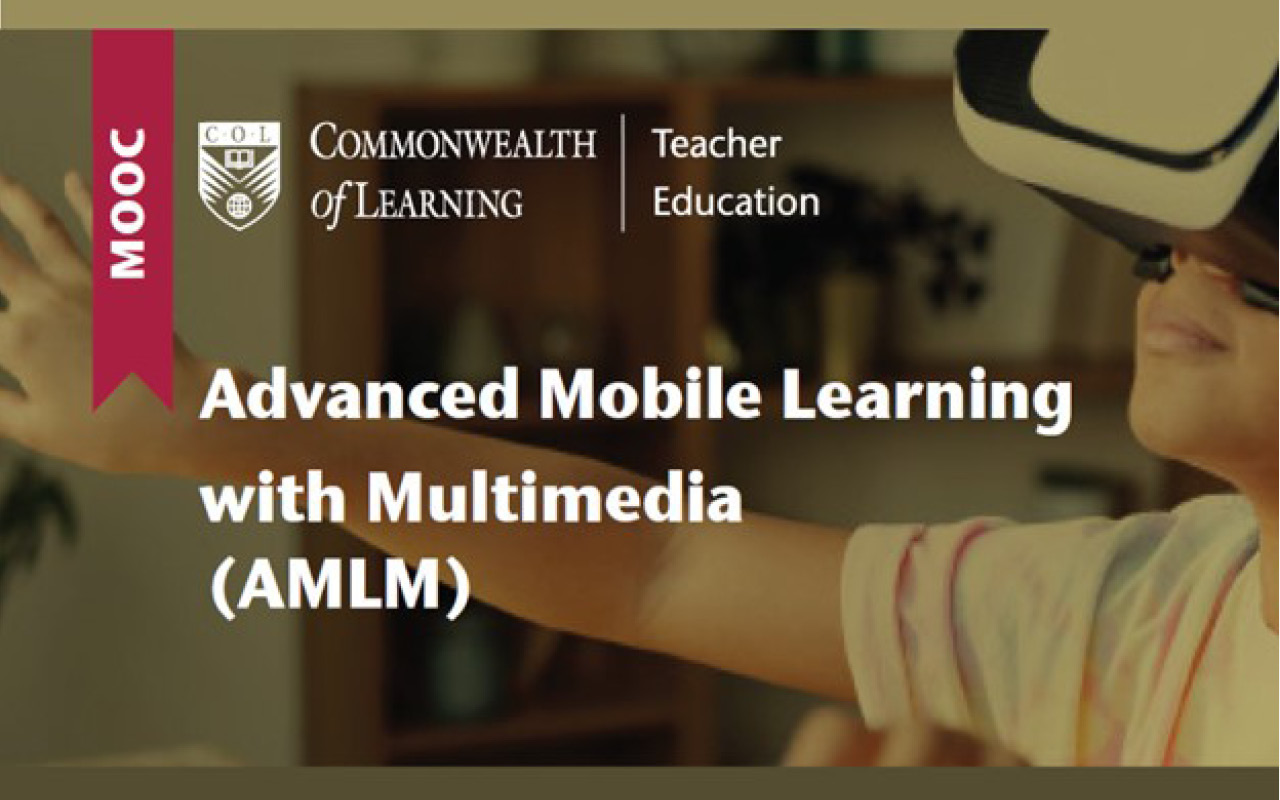 Registration is now open for the first offer of the Advanced Mobile Learning with Multimedia MOOC. The course will run between 8 November and 3 December 2021, requiring between three and four hours of learning each week.
It is designed for primary and secondary school teachers as well as other education practitioners. The MOOC aims to provide advanced knowledge in authoring multimedia-based OER learning materials.
Over a period of four weeks, participants will learn various concepts in multimedia production while exploring different ways of creating accessible multimedia materials for mobile learning. They will also be exposed to a wide range of augmented reality and virtual reality learning experiences, made possible with existing software and hardware.
To register, participants need to have completed the introductory Mobile Learning with Multimedia course or have other relevant background.
COL's Education Specialist: Teacher Education, Dr Betty Ogange, said, "As a result of this course, participants will gain familiarity with a wide range of multimedia tools and resources that can be applied in their different contexts, for effective and accessible teaching and learning."
The course brochure is available at: http://hdl.handle.net/11599/3941.
To register for the course, please visit: https://bit.ly/AMLMRegistrations