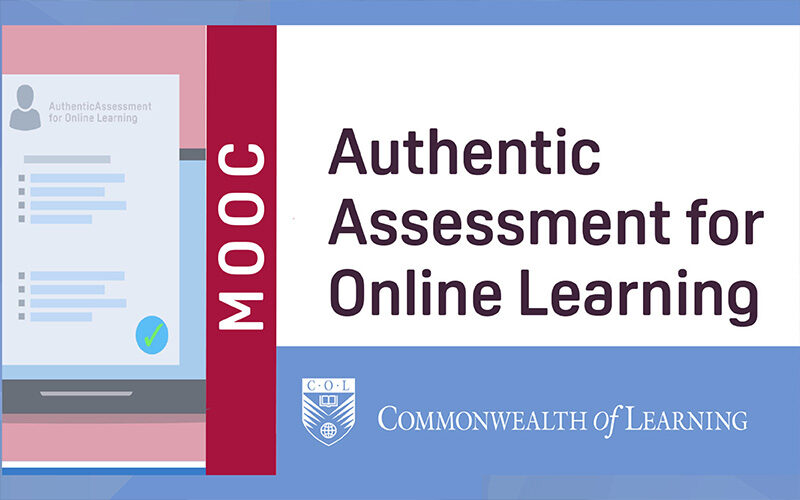 Are you a postsecondary instructor, education administrator or digital learning enthusiast wanting to create authentic and engaging exams or assessments? If so, our four-week massive open online course on "Authentic Assessment for Online Learning" is designed for you. This four-week online course will run from 9 May to 3 June 2022.
Participants will acquire understanding of competencies and skills needed in the contemporary workplace, focusing on assessment strategies that engage and motivate learners in the e-learning environments aspiring to promote academic integrity and deep learning. Fundamentals of creating learner-centered digital assessment will be demonstrated through 21st century examples, visual layouts, interactive forum discussions, and online practical exercises. So far, 1,287 learners from 38 countries (25 of which are Commonwealth countries) have registered for the course.
Professor Jane-Frances Agbu, Advisor, Higher Education at Commonwealth of Learning said, "I encourage learners around the world to benefit from this course that is being facilitated by the expert facilitator, Dr Jason Openo, who has co-authored the book, 'Assessment Strategies for Online Learning: Engagement and Authenticity'.