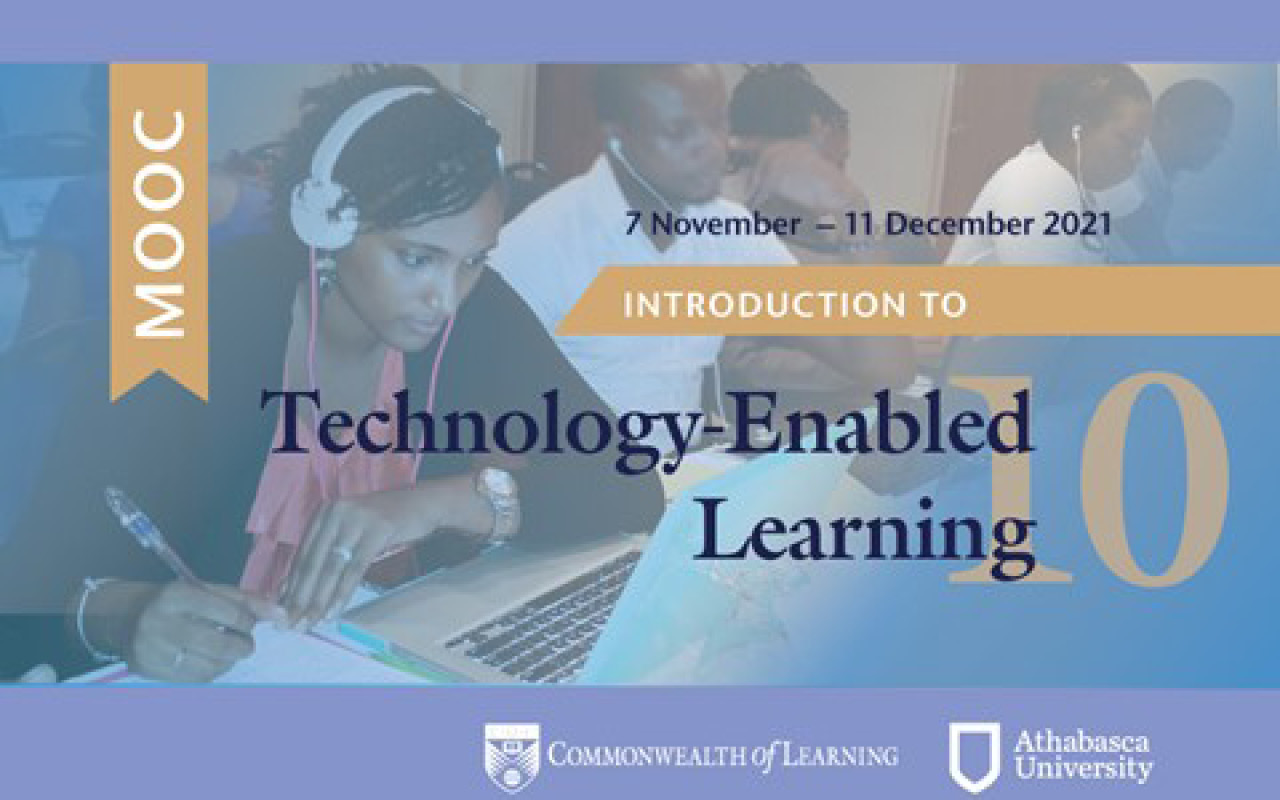 Registration is now open for the new offering of the popular Introduction to Technology-Enabled Learning (TEL) MOOC. The five-week course is offered by COL in partnership with Athabasca University (AU), Canada. TELMOOC10 will run from 7 November to 10 December 2021, requiring approximately five hours of time each week from learners.
Since its first offering in 2017, TELMOOC has served over 18,000 participants from 95 countries. Using up-to-date learning design and simple, accessible technology, it is designed for teachers who want to build on their knowledge and practice in teaching and learning with technology.
"Over the years, TELMOOC has emerged as a foundational course to prepare teachers to use technology for teaching and learning in a variety of contexts. With TELMOOC10, COL starts a new round of collaboration with AU to provide up-to-date knowledge to participants," said Dr Sanjaya Mishra, COL Education Specialist: eLearning.
The course will be led by AU's Dr Martha Cleveland-Innes and Dr Nathaniel Ostashewski.
Designed to accommodate teachers' busy schedules, TELMOOC10 offers flexibility with options for learning from readings, videos, discussions with other participants and instructors, meaningful exercises, quizzes and short assignments. Certification is available for those who wish to complete all required exercises and quizzes.
For registration details of the new  offering, please visit: http://telmooc.ca