Maldives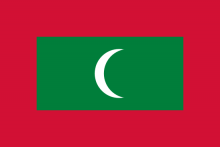 Reading Time:
< 1
min
Maldives, a small island nation officially re-joined the Commonwealth in February 2020.
Highlights
---
Maldives benefits from activities under the auspices of the Commonwealth Educational Media Centre for Asia. Learners from Maldives have participated in online courses hosted by COL's Virtual University for Small States of the Commonwealth and the Skills Online and Technology-Enabled Learning initiatives.
Partners
---
Partnerships are fundamental to COL's work. Strategic partnerships allow COL to broaden its reach and engage at global, regional and national levels, while implementation partners support COL's work in communities and institutions across Commonwealth Member States. Partners include multilateral organisations, regional bodies, national governments, government agencies, foundations, civil society organisations, public and private (not-for-profit) institutions and the private sector. COL partnerships assist in improving and extending teaching and learning services to people in the developing Commonwealth.
COL's partners in Maldives include:
Ministry of Education
Maldives National University
National Institute of Education
Villa College
Key Contacts
---
Focal Point
Mr. Ahmed Mausoom
Education Development Professional
Foreign Relations Section
Ministry of Education
Notable Mention
The Honourable Ms. Zahiya Zareer, former member of COL Board of Governors
More Information
---