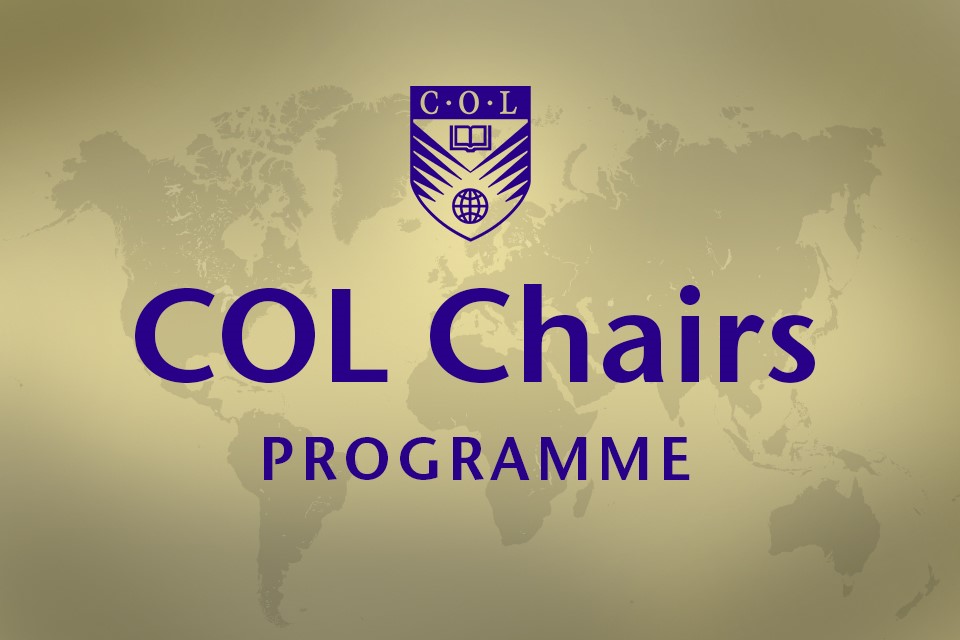 Reading Time:
2
min read
Deadline: 31 March 2019
COL invites applications from Commonwealth citizens to serve a three-year tenure as COL Chairs. The COL Chairs are thought leaders or scholars who undertake research and innovation in open and distance learning (ODL), open educational resources (OER), technology-enabled learning (TEL) and learning for sustainable development.
The strategic objectives of the COL Chairs programme are to:
Promote thought leadership in COL's areas of competence;
Apply research and innovation to support the achievement of Sustainable Development Goal 4; and
Support learning for sustainable development within the framework of COL's Strategic Plan (2015-2021).
Submitted applications will be reviewed on an ongoing basis. Applications and instructions for submission can be found on the COL Chairs webpage.