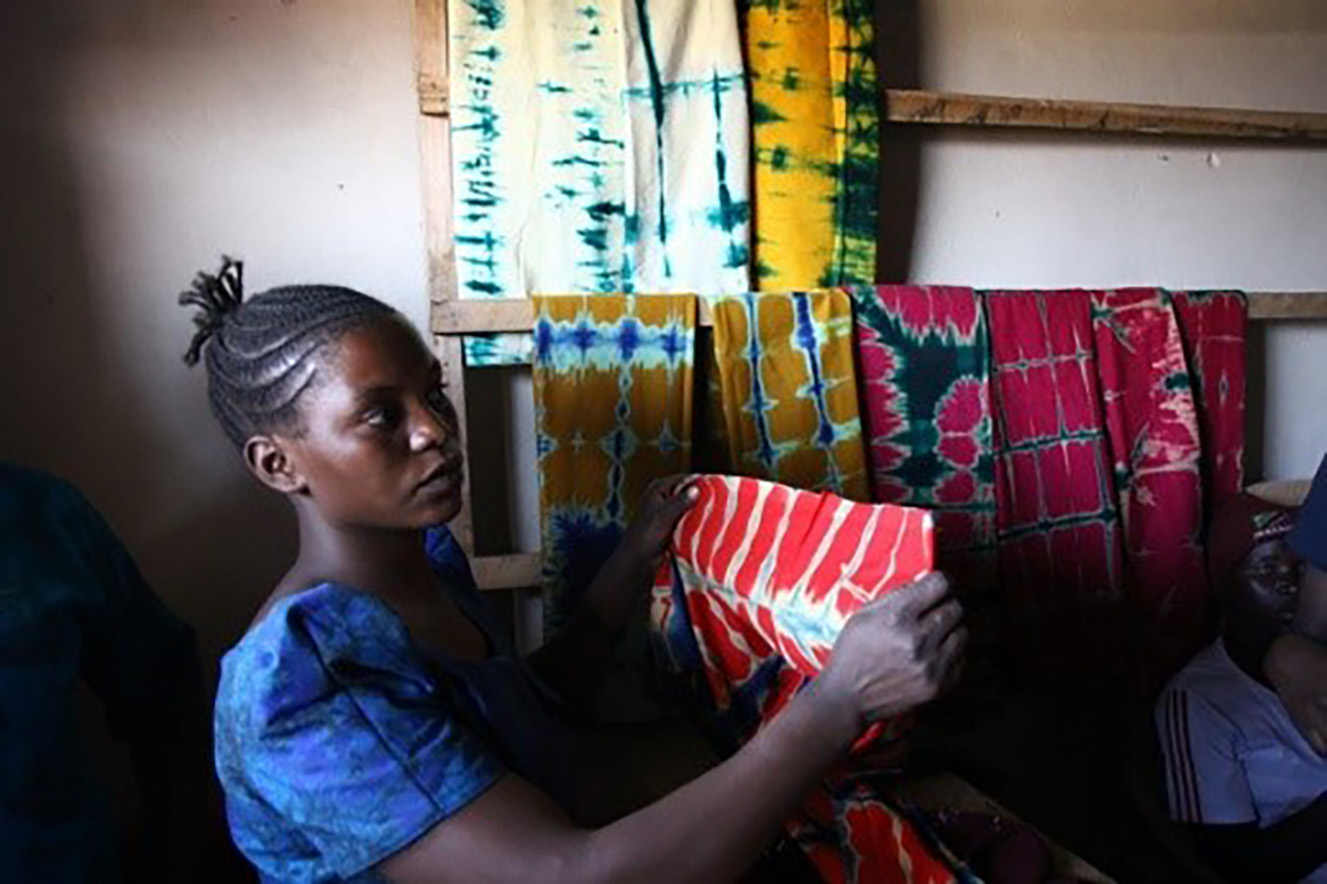 Reading Time:
3
min read
COL's GIRLS Inspire initiative on child, early and forced marriage (CEFM), with support from the Government of Canada, enabled 3021 vulnerable women and girls in Tanzania to receive skills training over the project period. This training was provided through two local partners, the Institute of Adult Education (IAE) and Kiota Women's Health and Development (KIWOHEDE). In November 2018, as part of the final evaluation, COL's Senior Adviser: Women and Girls, Ms Frances J. Ferreira met with the local community and women and girls from the villages of Msanzi, Kambiala, and Nachula to hear first hand about their experiences.
Rodasia, a 24-year old mother of two, together with eight other women participants in Msanzi, has been using the batik making skills learned from the project to start a business. "I wish to train other young girls and start a large-scale production house in the future," said the mother-turned-entrepreneur. Rodasia is one of the many success stories from the CEFM project, where the training targets were exceeded and all objectives achieved in increasing awareness about girls' education and CEFM among the community.
Ms Ferreira also met with the District Administrative secretary for the villages, as well as local politicians and the representative from the Small Industries Development Organization (SIDO) to press for ongoing support for the girls and young mothers who have completed the GIRLS Inspire training so that they can access more training, networks and free or low interest loans. The SIDO Regional Manager reiterated their commitment to continue providing loans and other technical advice, including training to CEFM project graduates and other vulnerable women and girls.
PHOTO: Rodasia showing their products in the shop.