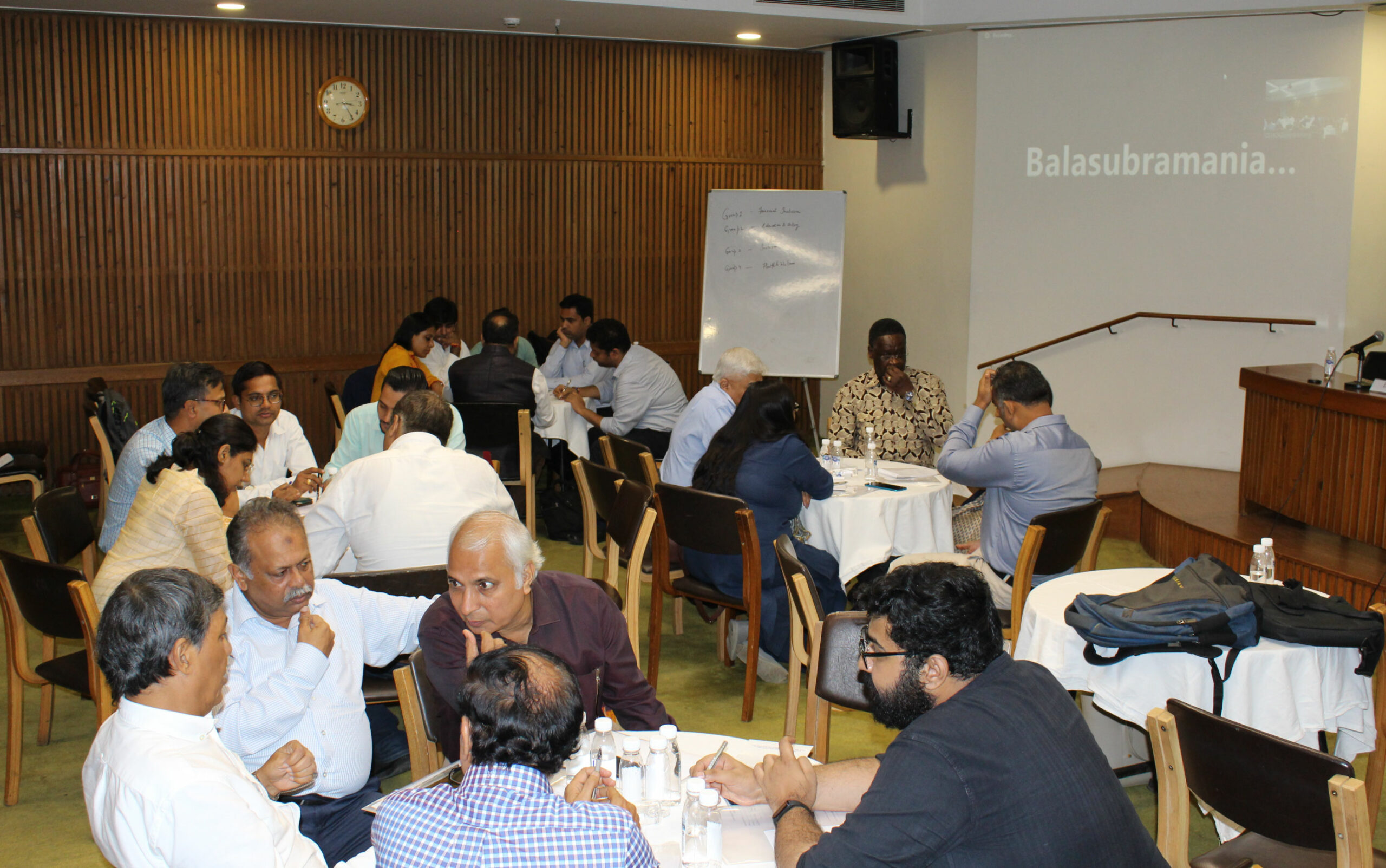 Reading Time:
5
min read
On 23rd August 2022, at India International Centre (IIC), the Commonwealth Educational Media Centre for Asia (CEMCA) organised a brainstorming consultation entitled "A Journey from Listeners to Learners". The aim of the session was to discuss strategies and formulate plans for engaging listeners of audio programmes as lifelong learners.
The day-long consultation was attended by stakeholders representing different groups, including academia, technologists, civil society organisations and community radio practitioners.
The objective of the consultation was to understand the newer and novel methods for the use of audio content as learning material for skill development, livelihood generation and for behavioural change. The consultation also looked at how a variety of traditional, emerging and Web 2.0 technologies can help transform listeners to become active and effective learners.
After Dr B Shadrach, Director of CEMCA, and Mr Hezekiel Dlamini Programme Specialist & Chief of Section – Communication and Information UNESCO provided their opening remarks in which they stressed the long-time need for integrating appropriate instructional design in audio content development and its use in learning programs, the participants further discussed if and how listeners could indeed be turned into learners and what are the building blocks that would help organisations to develop content for turning and sustaining listeners into lifelong learners. This session was moderated and led by Dr K Balasubramanian, former Vice President, Commonwealth of Learning, Canada.
The second session, moderated by Ms Ritu Srivastava, highlighted a variety of traditional, emerging and Web 2.0 technologies, as well as local solutions for effective listening and learning. Additionally, the session explored how low-cost and adaptable technologies such as radio, internet radio, interactive voice response (IVR), helpline, etc. The consultation can be also used in community media efforts and by community-driven organisations for improving listenership and in lifelong learning programmes.
The third and fourth sessions focused on the ideation of projects specifically in four thematic areas:
1) Education
2) Livelihoods & skilling
3) Healthcare & wellness
4) Differently skilled people and inclusion.
During this session, participants were divided into groups to ideate the project in the above four thematic areas.
The outcome of the consultation was designed to develop a long-term approach or framework on how traditional and new technologies can be harnessed towards engaging listeners of audio content into active learners, leading to livelihood opportunities, income generation and in skill development.
To achieve the outcome, CEMCA will be engaging with stakeholders in formalising the project ideas generated during the meeting for further research and for developing evidence to the effectiveness of audio content, tools and techniques for learning purposes.