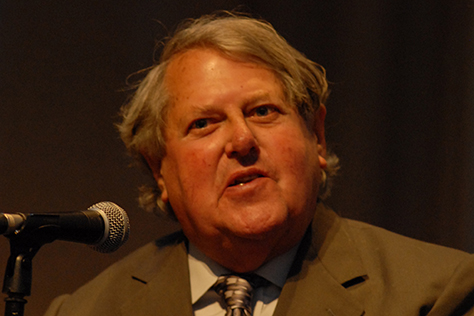 Reading Time:
4
min read
Asa Briggs, Lord Briggs of Lewes, passed away on the 15th of March 2016. He was 94. Lord Briggs has had a remarkable influence in many fields. Born at Keighley in Yorkshire in the UK in 1921, he had brought a Yorkshire man's unstuffy, un-pompous and practical approach to his work as an academic and a historian.
Lord Briggs had worked passionately to transform and widen access to education; "Drawing new maps of learning", as he called it. Towards this end he had been President of the Workers Educational Association, Vice Chancellor of the University of Sussex, Chancellor of the UK Open University and Chair of the International Broadcasting Institute. He brought these experiences and his expertise together in his report, "Towards a Commonwealth of Learning", which outlined the findings of a Commonwealth group of experts meeting that he chaired. Published in 1987, this report informed the creation of COL. In his foreword of the report, the then Commonwealth Secretary-General, Shridath Ramphal, wrote: "It is not often that ideas emerge which stir the imagination and beckon people to work for their fulfilment. This report contains such an idea" which was a true tribute to the group of experts and, in particular, to its Chair. Lord Briggs became the first Chairman of the COL Board of Governors, serving in this role from 1988 to 1993. In August 2002, COL conferred upon Lord Briggs the Honorary Fellow of the Commonwealth of Learning award at the Pan-Commonwealth Forum on Open Learning in Durban, South Africa.
"Although his passing weighs heavily on our hearts, the Commonwealth of Learning is committed to expanding the original vision of Lord Briggs towards materials development, support for mutual accreditation and the use of communications technology in education. He will always be remembered by COL especially through the Asa Briggs lecture delivered at every pan-commonwealth forum in commemoration" says Professor Asha Kanwar, President of COL.