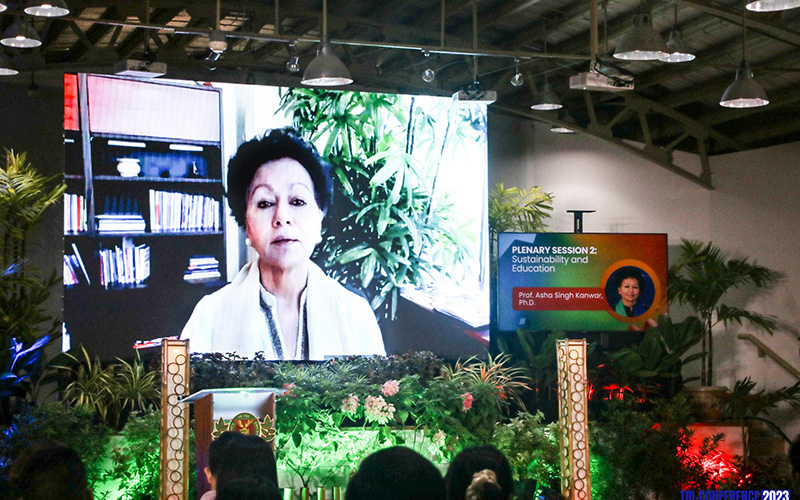 Reading Time:
2
min read
The Commonwealth of Learning (COL) recently participated in the International Conference on Open and Distance eLearning themed "Sustainability in Education: Intersections, Ideation, Innovations." Professor Asha Kanwar, President and CEO of COL delivered a plenary address emphasising the urgent need for sustainable education.
Professor Kanwar outlined that sustainability in education must contribute to economic growth, social inclusion and environmental conservation. She also emphasised that learning must result in modeling sustainable behavior, aligning closely with the needs of societies and promoting research that leads to sustainable development.
The 4 R's for Sustainable Education include (1) Reduction in carbon missions by educational institutions; (2) Raising Awareness about the need for climate literacy; (3) Reskilling for a Greener Future to prepare a "transition-ready workforce" for careers in environmental sustainability and (4) Resilience that involves strengthening institutional resilience through research and capacity building.
The address concluded with a call to action urging governments, policymakers, and stakeholders to move from pilot phases to mainstreaming sustainability in education. The need for committed leadership at management, student, and community levels was also stressed.
The script and slides of the address are available at http://hdl.handle.net/11599/5447 and a video can be viewed at https://youtu.be/Wgo2dPuLVao.