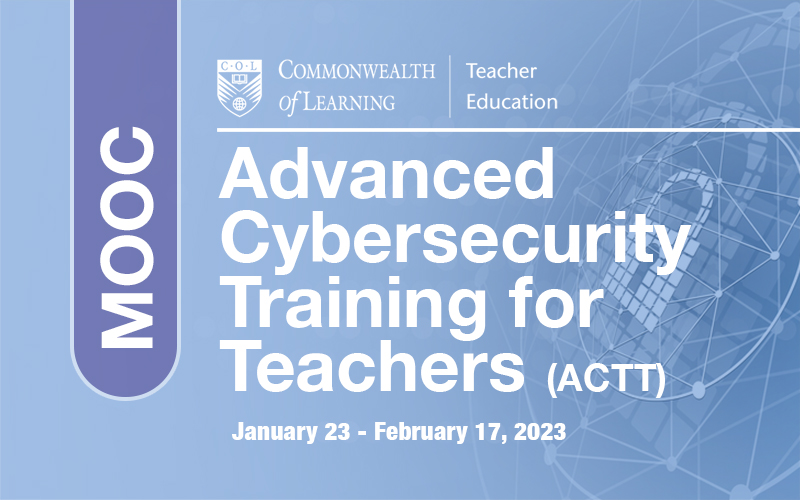 Reading Time:
3
min read
COL's Advanced Cybersecurity Training for Teachers (ACTT) course is open for registration and commences 23 January 2023.
Participants are required to have completed the introductory Cybersecurity Training for Teachers (CTT) course. Alternatively, they should have completed a similar course or possess a relevant background in the subject.
Over four weeks, participants will learn about various attack vectors that cybercriminals can exploit in websites, mobile devices and other platforms commonly used for digital learning. They will also explore how to secure communication channels in online learning.
Each week, a one-hour webinar will be held where participants will interact with experienced practitioners in cybersecurity and digital learning.
This is the third offering of the ACTT course, with previous offers having taken place in 2021, attracting a total enrolment of 3326 participants from 82 countries.
Dr Betty Ogange, COL's Education Specialist: Teacher Education, said, "Whereas the CTT course introduces the teacher to cybersecurity in the context of teaching and learning, the ACTT course delves deeper into the concepts and their application in a teaching-learning environment or learning institution. The aim is to empower teachers and minimise cyber risks for educators, learners, and parents."
The course brochure is available at: http://hdl.handle.net/11599/5011
To enrol in the course, please visit: https://www.mooc4dev.org/ACTT3