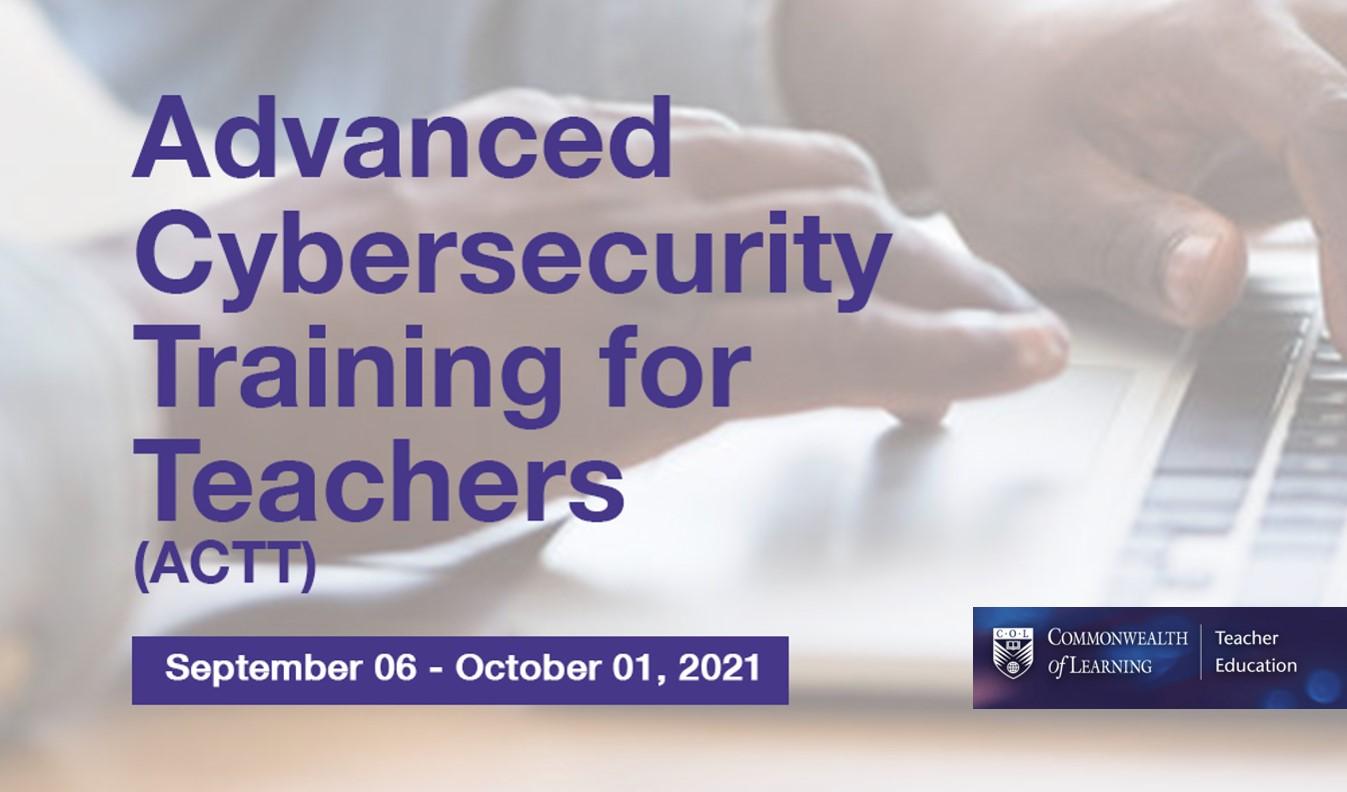 Reading Time:
3
min read
The Advanced Cybersecurity Training for Teachers course is now open for registration and will begin on September 6, 2021.
The main objective of this course is to empower teachers and other educators with advanced cybersecurity techniques that can be deployed within a learning institution to minimise cyber risks for the learners, teachers, parents and other users.
The learning materials would guide the learner in ways to ensure safe and effective learning spaces while conducting blended or wholly online learning. Participants need to have completed the introductory Cybersecurity Training for Teachers course. Alternatively, they should have completed a similar course or must have a relevant background.
Over four weeks, participants will learn about various attack vectors that cybercriminals can exploit in websites, mobile devices, and other platforms commonly used for digital learning. They will also explore how to secure communication channels in online learning. Each week, a one-hour webinar will be held, where participants will interact with experienced practitioners in the field.
The first offer of the course took place in February 2021 and attracted over 2400 participants from 72 countries. One participant, a high school teacher from St Lucia, had this to say: "This course was very contextual to our education system, and it offered real solutions to maintaining security during the delivery of remote lessons. It will continue to be relevant even after the pandemic."
Dr. Betty Ogange, COL's Education Specialist: Teacher Education, said: "This second offering of this course draws important lessons from the first. There is a good opportunity for participants to interact with peers and engage with experts in cybersecurity and digital learning."
The course brochure is available at: http://hdl.handle.net/11599/3918