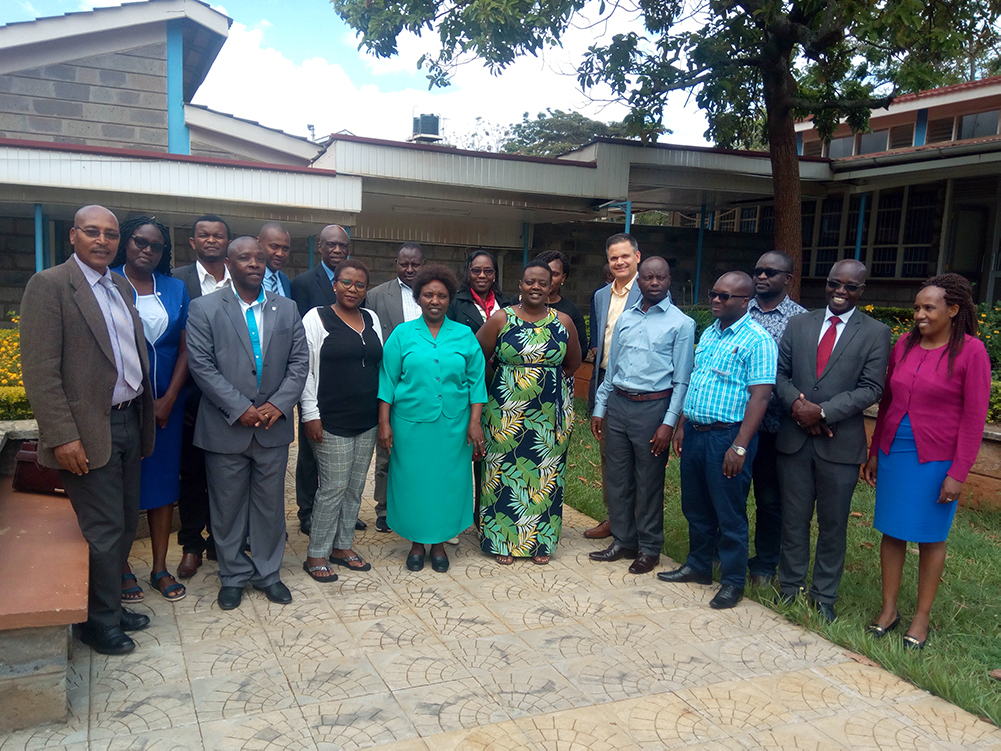 Reading Time:
4
min read
A Quality Assurance in Blended Learning workshop was hosted by Kenyatta University in Nairobi, Kenya in November 2019 as a continuation of capacity-building efforts being facilitated by COL. The workshop was conducted under the aegis of the Partnership for Enhanced and Blended Learning (PEBL) project and included 22 senior administrators and faculty from 21 universities located in Kenya, Rwanda, Tanzania and Uganda.
The project is centred on creating a course development and sharing network among Universities in East Africa. All courses being designed are delivered via blended learning and designated as OER, carrying a Creative Commons License. To date, six universities have completed one blended learning course each, all of which are located on OER Africa for full viewing and downloading.
Currently, participating universities are completing Phase 2 and beginning Phase 3 of the quality assurance intervention. Workshop attendees reviewed their progress in Phase 2 and identified institutional gaps in quality assurance processes for blended learning. Phase 3 will focus on developing and implementing improvement plans for each university.
"Given we are now nearing the start of Phase 3, it is very encouraging to see the progress made by the universities in the project. Nearly all are piloting the first batch of blended learning courses designed in the previous year. As this continues, it enables the universities to see where improvements to quality assurance can be made relative to course content and delivery, pedagogical approaches, learner support, institutional infrastructure, etc.," noted COL's Adviser: Education, Dr Kirk Perris.
Participants will return to their home institution to work with their colleagues to acquire data and engage in further planning. The PEBL project is being led by the Association of Commonwealth Universities (ACU) with partners: the Commonwealth of Learning (COL), Staff and Educational Development Association (SEDA) and the University of Edinburgh. The project is funded by the Department for International Development (DFID) of the United Kingdom (UK) under the Strategic Partnerships for Higher Education Innovation and Reform (SPHEIR) initiative.