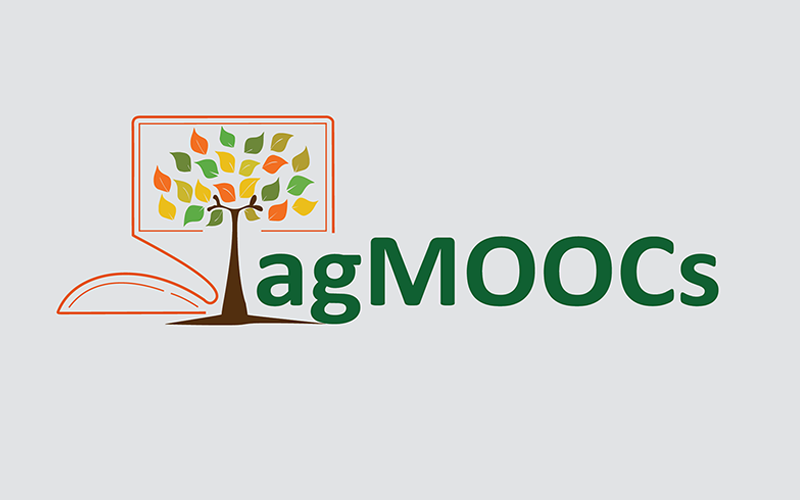 Reading Time:
3
min read
While massive open online courses (MOOCs) have been popular for over a decade, they are relatively rare in the food and agriculture sector. Among them, there are even fewer that cover veterinary topics. The Commonwealth of Learning (COL) has been pioneering outreach using MOOCs in agriculture ('AgMOOCs') since 2015.
Recently, COL offered two AgMOOCs attracting over 10,000 registrations from over 55 countries. One, on statistics in agriculture, was offered by experts in the Indian Institute of Technology, Kanpur (IITK) – a COL partner that anchors the AgMOOCs consortium. 5,412 learners registered, of whom 1,755 received certificates, with nearly 1,000 becoming eligible for competency certificates. This six-week course was offered at the level of advanced undergraduates. Learners also included many teachers in agricultural universities as statistics is a key subject in agricultural higher education and research.
The second course on 'Practical Animal Nutrition For Augmenting Livestock And Poultry Productivity' was offered in partnership with the Tamil Nadu Veterinary and Animal Sciences University, India. The faculty included experts from the Madras Veterinary College – among the oldest veterinary colleges in the Commonwealth. Aimed at practising veterinarians and extension professionals, of the 5,056 registrations, nearly 2,000 stood eligible for certificates, with about 1,100 receiving competency certificates.
Dr Balaji Venkataraman, COL Vice President, says that "the proportion of learners receiving certificates in AgMOOCs is generally higher than the global average for similar-sized MOOCs. This is one of the strengths of COL's AgMOOCs activity."