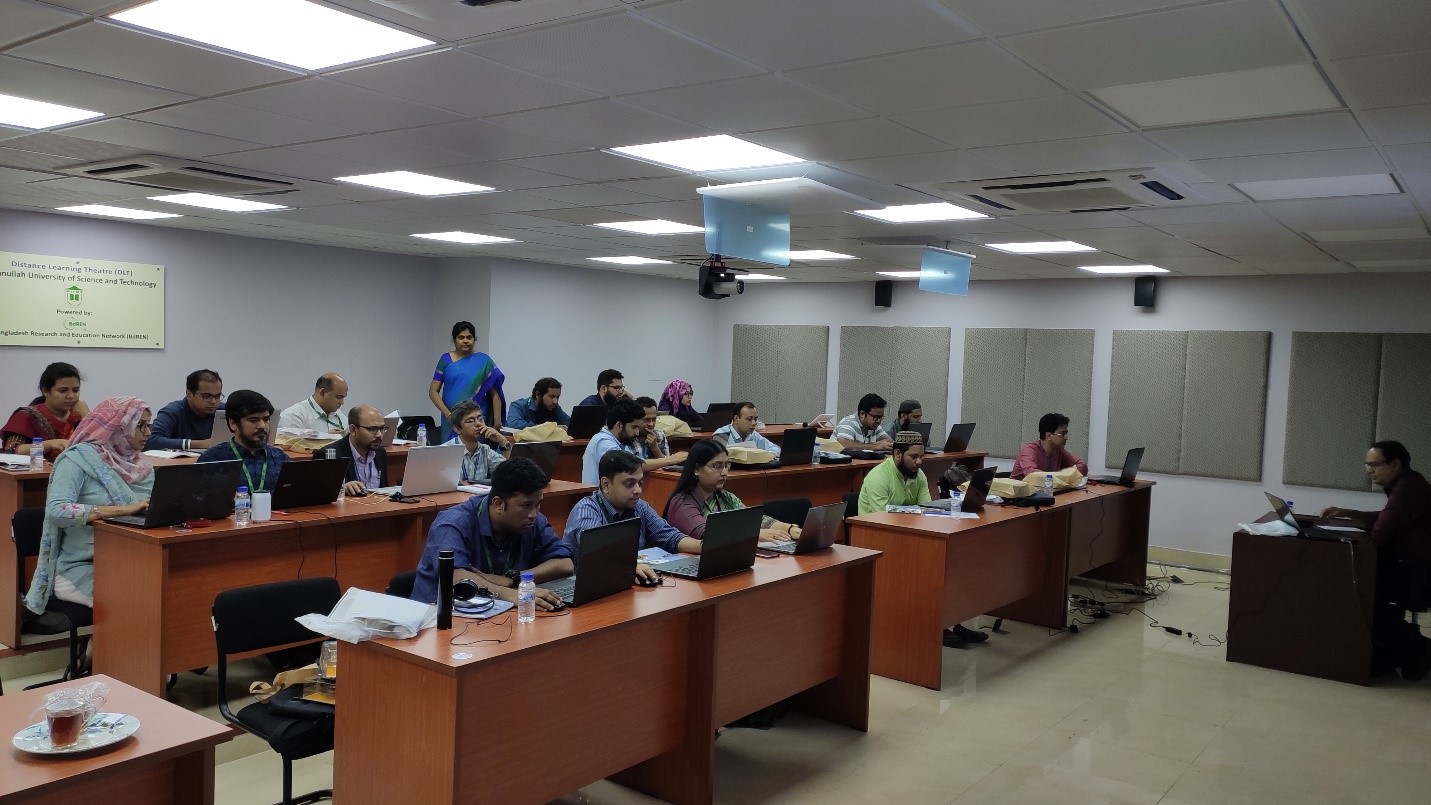 Reading Time:
3
min read
COL is supporting Ahsaah University of Science and Technology (AUST) in implementing the "Digital Bangladesh" 2021 Vision through the application of technology-enabled learning (TEL). In December 2019, a capacity-building workshop was organised for teachers on developing blended courses using the Moodle learning management system (LMS). Dr Indira Koneru, Head of Department of eLearning, Icfai Business School, India, facilitated the workshop.
The workshop was opened by Program Chair, Professor Dr Md. Amaah, Vice-Chancellor (in-charge) and Treasurer (in-charge), AUST, who expressed his desire to provide cooperation for the implementation of TEL in AUST during his tenure. Participants also included Professor Dr M. A. Muktadir, Dean and Faculty of Architecture and Planning, and teachers from eight departments of the university.
According to Professor Dr Kazi A Kalpoma, AUST Project Head, participants explored different functionalities of the Moodle LMS to be incorporated in the design of blended courses. The aim is to start offering 20 courses with blended learning modules in January 2020. The blended courses will also integrate technology into existing courses to enhance the teaching and learning experience for teachers and students.
Dr Sanjaya Mishra, Education Specialist, eLearning at COL said, "AUST has taken steps to adopt blended learning and enhance outcome-based education within the framework of the Washington Accord. COL's support is helping AUST strengthen its capacity to leverage TEL effectively to improve student learning."