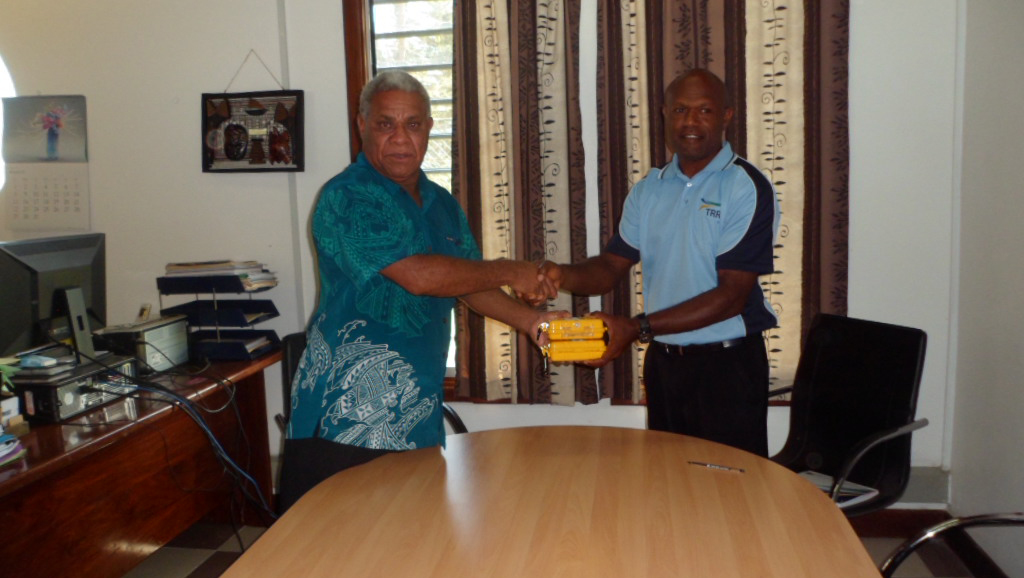 Reading Time:
3
min read
"The government in its new ICT initiative for schools is embarking on supplying tablets to schools and it is timely to have your new device to bring the government ICT project to the next level of elearning materials for students throughout the archipelago".
– George Maeltoka, Ministry of Education, Vanuatu
With the cost of generic tablets decreasing significantly, many countries have launched tablet distribution projects to equip learners with access to web-based learning materials. This is exactly what the Ministry of Education in Vanuatu has undertaken. However, as in many other countries, Internet service is limited or absent, which restricts learners from using web-based materials. Aptus allows devices such as tablets to access learning materials offline.
The Aptus is a mini PC that hosts a large number of open educational resources (OER). In combination with a wireless router, it allows materials to be accessed by multiple learners using tablets, laptops or mobile phones and devices – even in places where no Internet service is available. Aptus is an off-grid, offline virtual classroom.
COL provided twenty Aptus devices to support the roll-out of the Vanuatu Ministry of Education's tablet project. Mr George Maeltoka, senior official at the ministry and a COL Focal Point, said that he believes the tablet project is well positioned to take advantage of Aptus for the delivery of important OER content. According to Mr Maeltoka, Aptus will also help the tablet project overcome the barrier of limited Internet connectivity. Even where Internet access is feasible, education administrators prefer Aptus because learners cannot be distracted by online diversions.