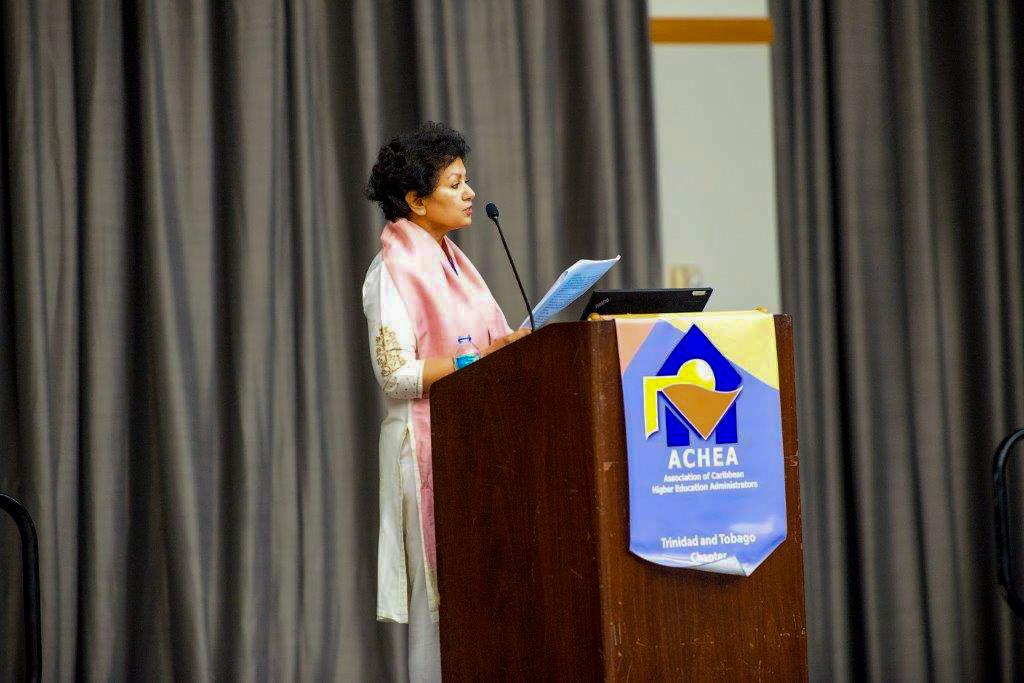 Reading Time:
3
min read
Artificial Intelligence (AI) and blockchain are two technological trends transforming teaching and learning. COL's President and CEO, Professor Asha Kanwar, spoke about these emerging trends on 13 July 2018 at the 17th Annual Association of Caribbean Higher Education Administrators (ACHEA) Conference in Trinidad and Tobago, in her address on "Creativity and Innovation."
Professor Kanwar noted that the adoption of such technology will result in blended and collaborative learning. She stressed that the rapid rise of Messaging has strong implications for learning, particularly WhatsApp and Messenger, which both have billions of users.
"Global traffic due to messaging apps is larger today than social network apps because of the increase in the number of smartphone users globally, including in developing countries. Because Messaging is widely used, Messaging-based learning management platforms will have a faster uptake in the developing world, thereby reducing costs," she said.
The presentation titled "Innovations in Higher Education: Re-imagining Learning" suggested that learners will move back and forth from academia to employment to skill and reskill themselves. Faculty will also have to become lifelong learners to keep pace with these changes where the focus will be on acquiring knowledge and skills in new modes of delivery and pedagogy.
(Photo credit: ACHEA)