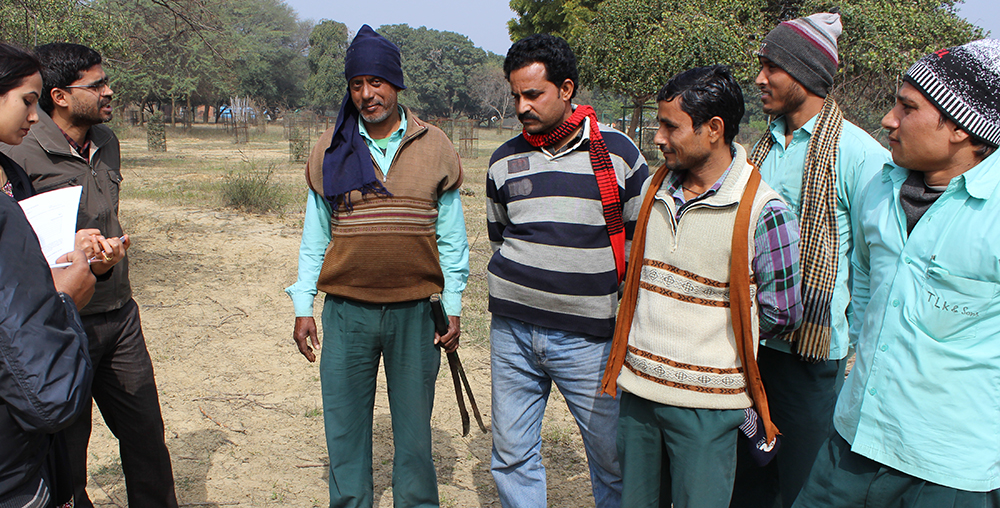 Reading Time:
3
min read
Many farmers in developing countries of the Commonwealth face serious gaps in access to critical information on science-based production and management practices. MOOC technology can offer a pathway to this knowledge.
In collaboration with the Indian Institute of Technology, Kanpur, COL ran a six-week, audio-only massive open online course (MOOC) on horticulture. The course, which was delivered via mobile phones, attracted 1055 registrants, including small-scale farmers, high school students and students pursuing degree programmes at an agricultural university. One of those students was Mr Bhale Narayan Pandey.
Learning New Crop-Saving Techniques
Mr Bhale Narayan Pandey, 37 years of age, is a gardener with the nursery unit of the Indian Institute of Technology, Kanpur. The mango trees in his nursery were under frequent attack by the stem borer, an insect that attacks the stems of the crop. It tunnels into the sapwood on the trunks or branches, making irregular tunnels that result in the wilting of branches or even the entire tree. Mr Pandey tried many remedies, but was not able to control the damage. Through the MOOC on horticulture, he learned how kerosene oil can help manage the problem and was able to stop the damage to the crops. A well-known and respected figure in the campus gardening community, Mr Pandey played a key role in motivating fellow gardeners to register for the MOOC.
Preparing for exams
The MOOC not only helped gardeners to find solutions to their field problems, but also proved helpful in preparing agricultural students for exams. Ms Niharika Verma, 21 years old, was a final-year student in the BSc Horticulture programme at CSAUA&T, Kanpur. She took the lessons as part of her preparation for competitive examinations for higher studies. Ms Niharika felt that she better remembered lessons delivered via audio than through her text books.