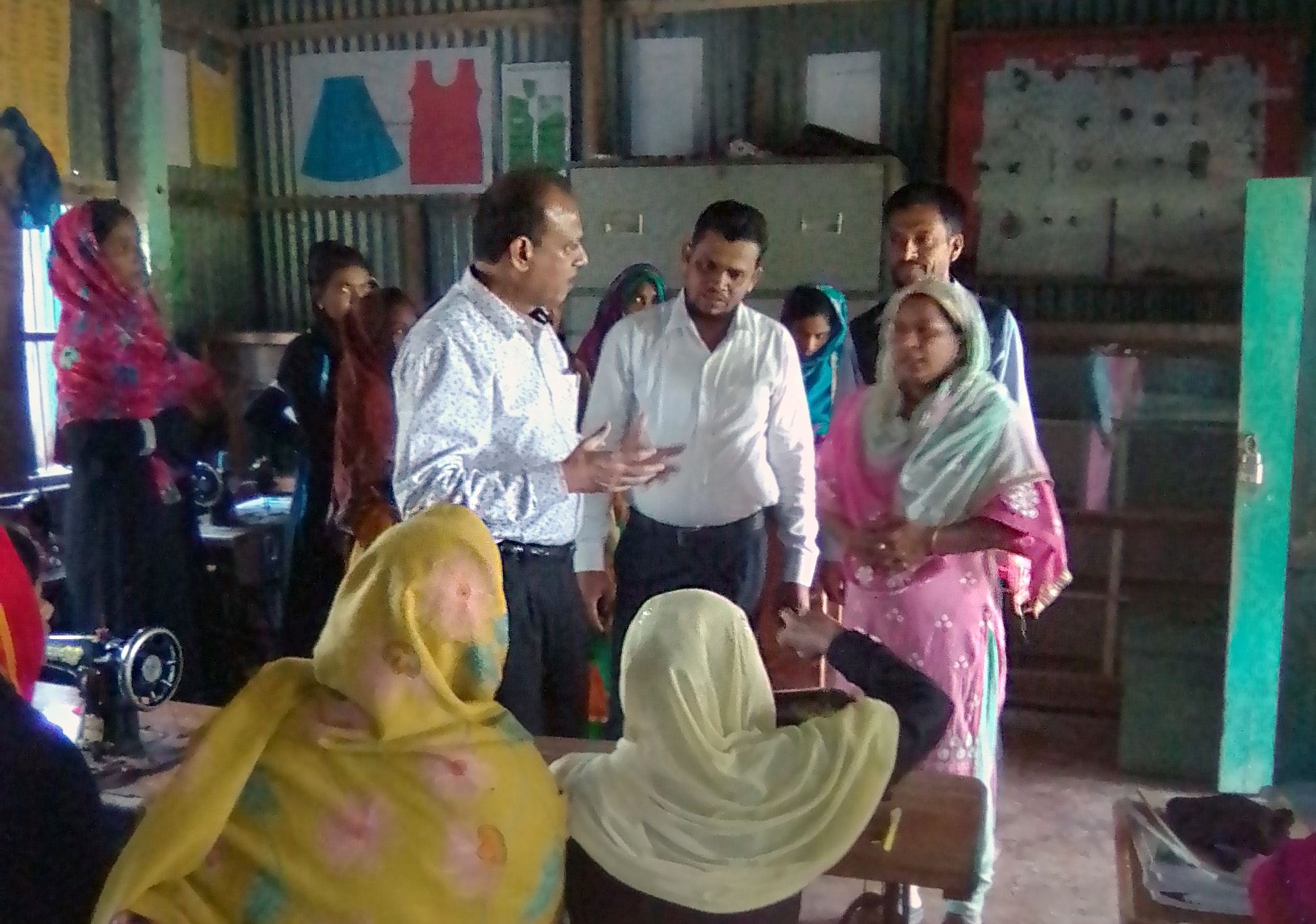 Reading Time:
2
min read
The Director of The NGO Affairs Bureau (NGOAB) in Bangladesh, Mr Helal Uddin, visited Amtoli in November 2018 to witness first-hand COL's GIRLS Inspire child, early and forced marriage (CEFM) project activities. He observed activities such as skills training, awareness sessions and a performance by the girls travelling troupe. Hosted by COL's local partner Centre for Mass Education in Science, the Director also joined in a meeting with the women and girls, project staff and local support group members. To date, over 7000 vulnerable women and girls in the country have benefited from this project through skills training with 642 child marriages prevented.
Mr Uddin said, "I would like to express our sincere thanks to COL for the support in implementing the CEFM project which is very much aligned with the priorities of the Bangladesh government." Under the Prime Minister's Office, NGOAB is a regulatory body of NGOs operating with foreign assistance in Bangladesh.
The GIRLS Inspire CEFM project is funded by the Government of Canada to promote secondary schooling for girls and women and provide them with skills development training to improve their livelihoods.