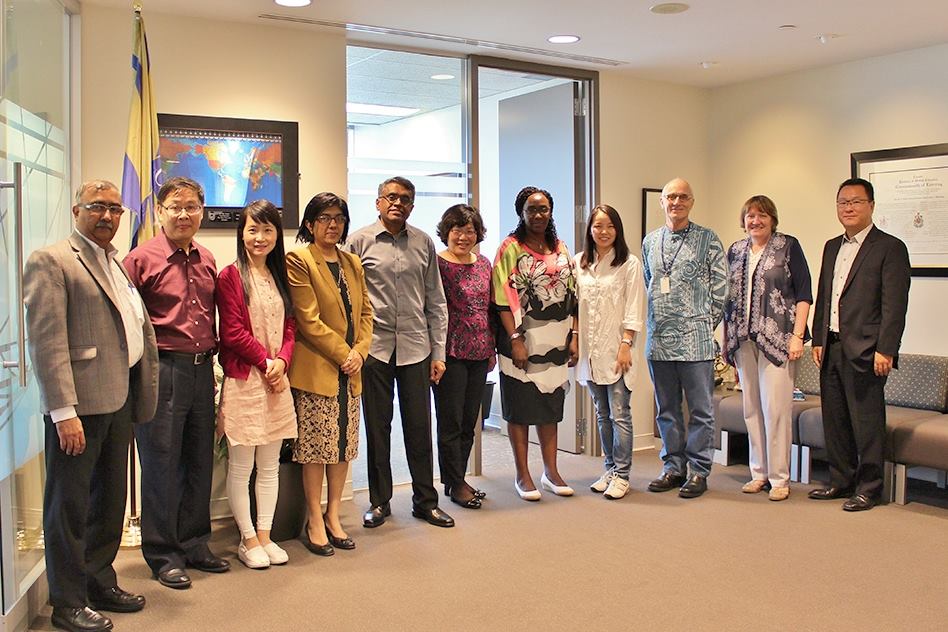 Reading Time:
2
min read
The Commonwealth of Learning (COL) welcomed a delegation from Beijing Normal University at its Vancouver office on 2 August 2017. Led by Vice President Professor Chen Li, the group also included Professor Zhang Weiyuan, Professor Xiao Ying Feng and Ms Li Shuang.
The potential for a stronger relationship between the two organisations was discussed, with the delegates from Beijing Normal University indicating that the concepts of open schooling, MOOCs for development and innovations such as Aptus would be of relevance to China. They further indicated an interest in COL's "learning for sustainable development" approach.
COL Vice-President Dr K. Balasubramanian highlighted the potential for Beijing Normal University's world-renowned teacher education programme to help guide the teacher education programme supported by COL in Commonwealth countries. He also noted that Beijing Normal University's emphasis on research serves as an example of good practice that many open universities in the Commonwealth may find interesting and inspiring.