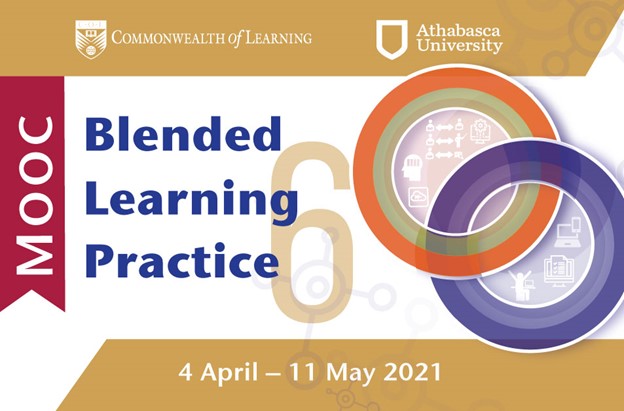 Reading Time:
2
min read
In collaboration with Athabasca University (AU), Canada, COL is offering the next edition of MOOC on Blended Learning Practice (BLPMOOC6). Teachers in diverse contexts – from primary and secondary to post-secondary education, as well as vocational education, and workplace training – will benefit from this course. The course, which starts on 4 April 2021, requires a time commitment of approximately five hours each week.
The MOOC will be led by AU's Professor Martha Cleveland-Innes and Mr Dan Wilton. Discussions and associated activities include review of pedagogy, materials, and the use of technology. At the end of the course, learners can earn either a 'Certificate of Completion' or 'Certificate of Participation'.
COL's Education Specialist: eLearning, Dr Sanjaya Mishra said, "The MOOC attracted about 4,000 participants from over 40 Commonwealth countries in the past. Due to the impact of COVID-19, the importance of blended learning has increased manyfold. This course helps teachers and educational administrators to rethink teaching and learning and adopt a logical mix of both face-to-face and online activities."
For more information about the course and registration, visit https://www.blpmooc.org
Download the course brochure here.