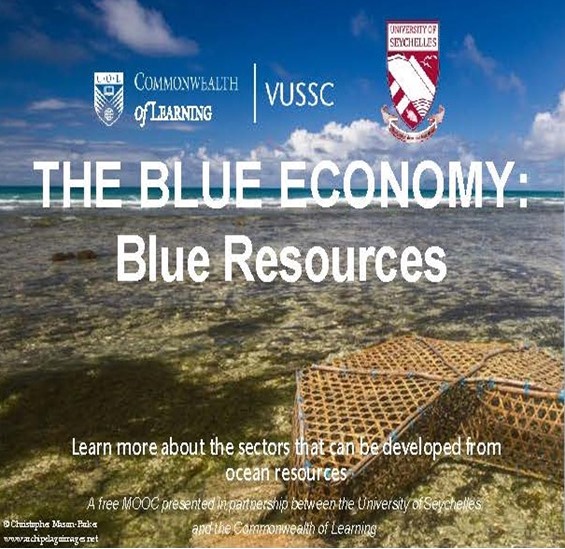 Reading Time:
3
min read
The latest MOOC in COL's Blue Economy series is starting on 25 January 2021, and registration is still open. The Blue Economy: Blue Resources MOOC is offered in partnership with the University of Seychelles (UniSey).
Participants in the five-week MOOC will learn how and why the Blue Economy concept is driving innovative thinking about the ways we engage with the ocean. The course will explore topics such as Fisheries, Aquaculture, Marine Renewable Energy, Seabed Mining and Marine Biotechnology as well as some of the key considerations that influence the sustainability of individual sectors and Blue Economy strategies.
Ms Kelly Hoareau, Director of UniSey's James Michel Blue Economy Research Institute and lead instructor on the course said these MOOCs also cover topics like the role of oil and gas and explore career and other economic opportunities in the different sectors. "There's plenty to learn not only from the materials but from the participants who come from over 70 countries," she added.
The previous MOOCs in the series brought together close to 1,500 learners.
"Helping learners recognise and grasp the economic potential of the Blue Economy for their country and people is what the latest Blue Economy MOOC is all about," noted Dr Mairette Newman, COL Education Specialist: VUSSC.
For more information, please visit the course home page at: https://www.mooc4dev.org/BlueEconomy3