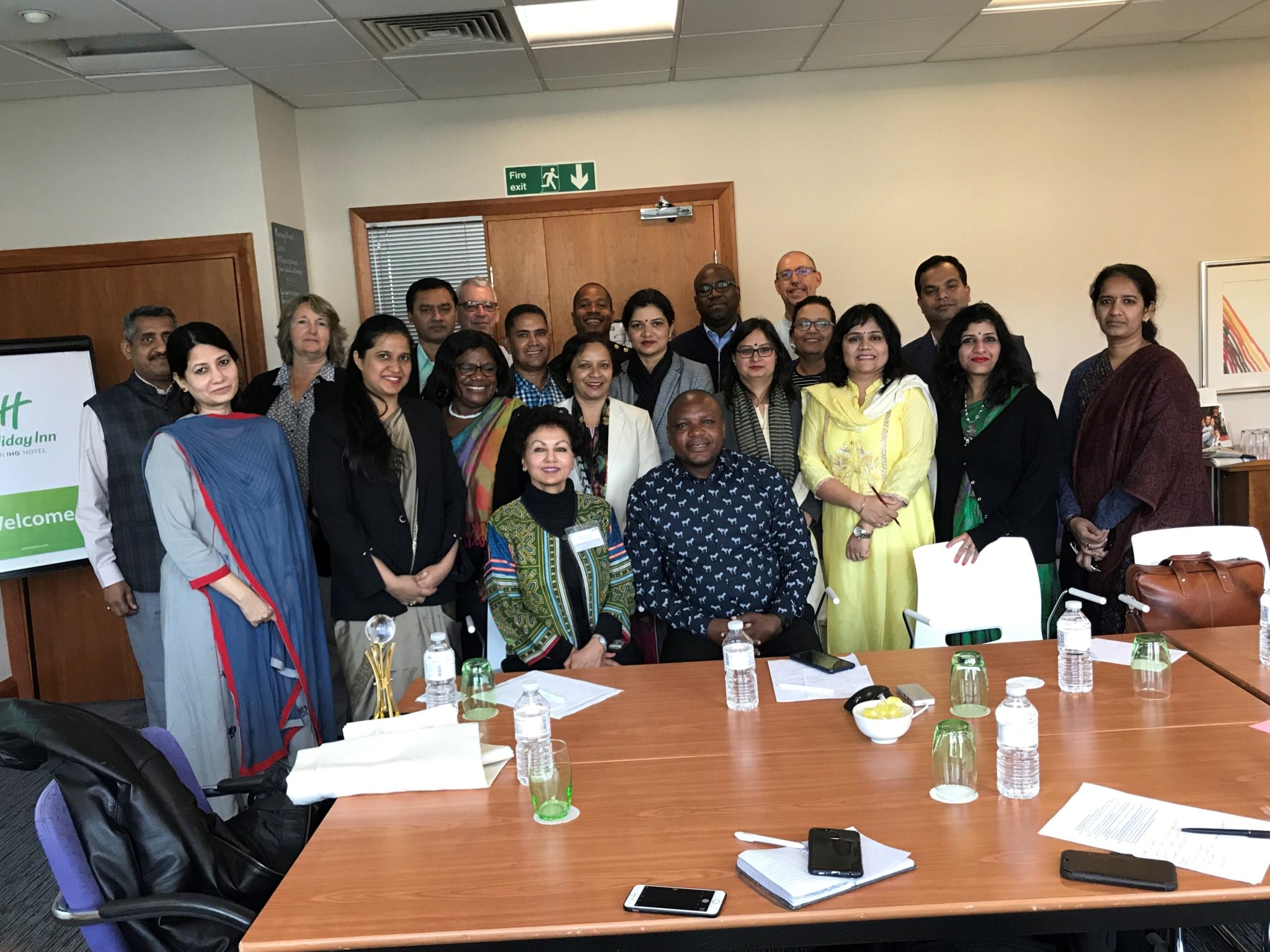 Reading Time:
5
min read
An African proverb cautions: If you want to travel fast travel alone, but if you want to travel far, travel together. This proverb encapsulates the wisdom that we can achieve so much more when we work together as a community of practice. This is the belief which underpins the work of the Commonwealth Open Schooling Association (COMOSA).
Chapter Chairs from the Africa, Asia, Caribbean and Pacific regions, together with representatives of open schools from across the Commonwealth, met with COL in Edinburgh in September 2019, in a pre-conference workshop linked to the ninth Pan-Commonwealth Forum.
During the meeting, the representatives present shared lessons of experience from previous offerings as well as work in progress. They also discussed the Constitution and a revised version was published in October 2019.
One of the key outcomes of the meeting was an agreement to collaborate on the publication of a new publication on open schooling provision. This was initially seen as an opportunity to reflect on lessons of experience as COL approached the end of its current six-year strategic plan. However, the recent COVID-19 pandemic strengthened the need to provide guidelines for expanded open schooling more generally.
Countries which already had established open schools (for example the National Institute of Open Schooling in India[1], the Namibian College of Open Learning[2], the British Columbia Open School[3] in Canada, and Te Kura[4] in New Zealand) were able to leverage these existing resources in support strategies for disrupted campus-based provision. There have subsequently been calls to establish open schools in other countries, including the United Kingdom.
Dr Tony Mays, COL's Education Specialist for Open Schooling observes:
Face-to-face schooling will likely remain at the heart of the schooling system and is probably the preferred option for very young learners as well as learners with special educational needs which parents/care-givers may not be well equipped to address. However, hybrid (some face-to-face, some distance, some online, some broadcasting) and blended (face-to-face and online) could conceivably become the norm for older learners. For learners unable to get to a physical school, or not regularly, an open schooling approach is needed. It is possible that learners could move between models at need, for example learners attending face-to-face schooling who encounter certain barriers (e.g. falling ill), might continue learning from home through distance learning; learners struggling with some subjects through distance learning might be integrated for a time into more structured blended or face-to-face learning.
For more information about the work of COMOSA, readers can visit https://comosaconnect.org/.
---