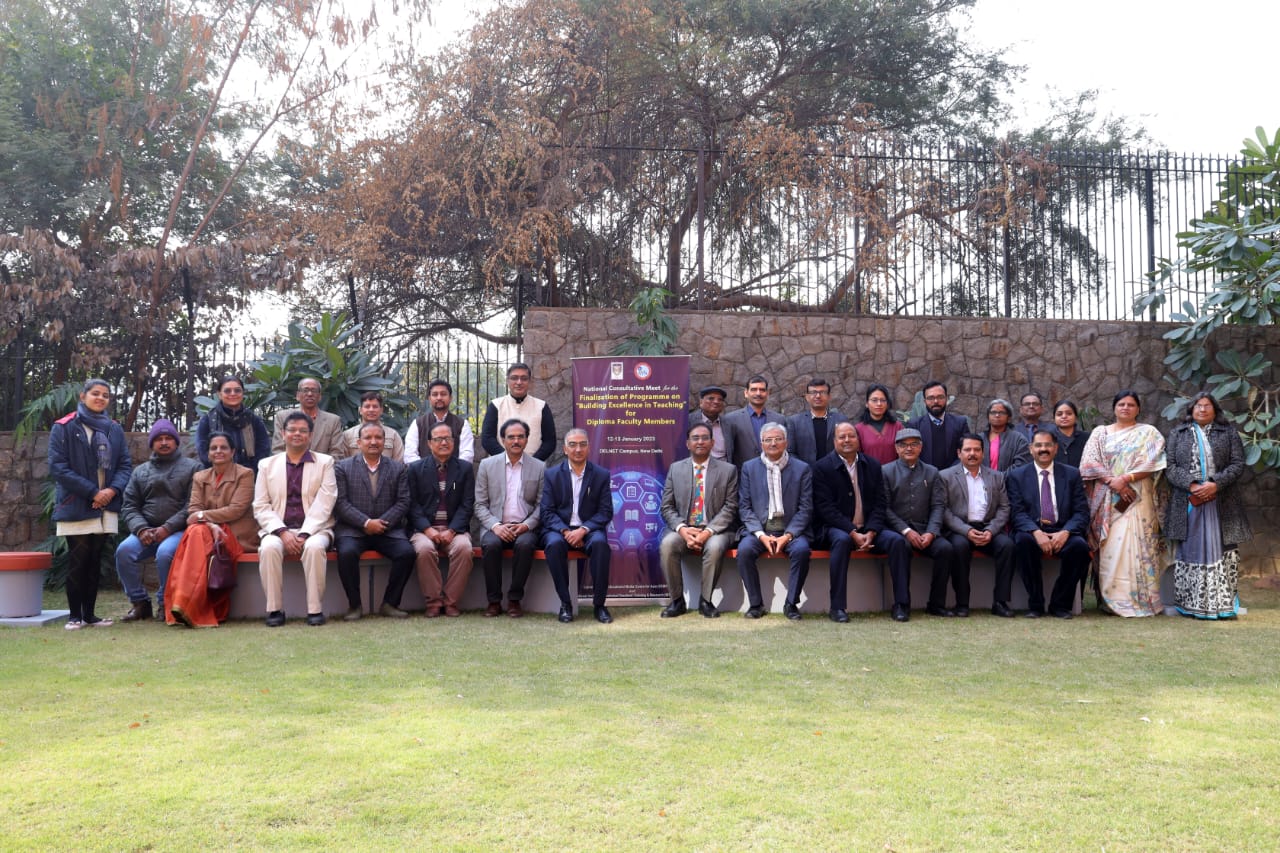 Reading Time:
4
min read
The Commonwealth Educational Media Centre for Asia (CEMCA), the regional centre of COL, and the National Institute of Technical Teachers' Training and Research (NITTTR), India, organised a national consultation for the finalisation of a programme curriculum on 'Building Excellence in Teaching' for diploma teachers.
The final programme would enable diploma teachers to comprehend the emerging international trends in TVET, appreciate the technical education system and National Education Policy (NEP) initiatives in India, understand their emerging roles and responsibilities and perform the key tasks required in instructional design and development for TVET.
The workshop, which occurred from 12-13 January 2023 in New Delhi, brought together heads of the education department of various states, subject matter experts, instructional designers and other stakeholders for validating the modules of the curriculum.
Dr Nirmaljeet Singh Kalasi, Chairman, National Council for Vocational Education and Training (NCVET), who joined the event online, cited the NEP 2020 as a steer for professional development of TVET teachers. He commented, "Digital technologies and blended learning have greatly impacted pedagogy and learning, and teachers are going to play a key role in realising the vision and objectives of NEP 2020. They should be trained to impart future competencies, employability skills and professional skills."
Professor Chandra Charu Tripathi, Director, NITTTR, thanked CEMCA for its collaboration. In the context of the demographic dividend of India, he said that the teachers are responsible for the progress of youth.
In his remarks to the participants, Dr B Shadrach, Director CEMCA, stated that vocational education in India has been impacted by several challenges related to technological and infrastructure problems, lack of industrial content and faculty development opportunities and the inability to attract enough students. By 2020, NEP had completely transformed vocational education along with the National Credit Framework which has been designed to empower students. Today, it gives them the power to decide what they want to learn.'
In closing, Dr Shadrach congratulated the participants for being a part of this initiative to create a curriculum on TVET pedagogy.