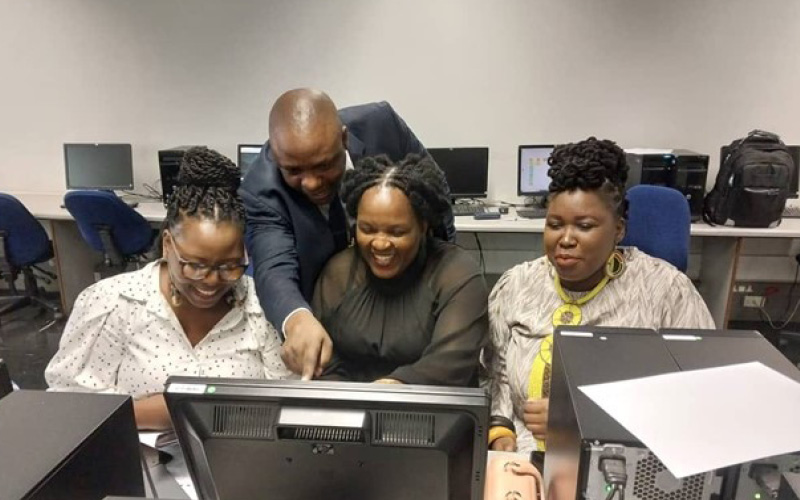 Reading Time:
2
min read
Central to the expansion of open and innovative schooling provision is to empower staff with the skills to work in new ways. The above photograph was taken during a training workshop conducted by COL for the College of Open Schooling at the Botswana Open University. Typically, such training involves an initial one-week face-to-face workshop followed by online support over several subsequent months in areas such as curriculum-based OER content development, quality assurance, blended learning pedagogy, centre management and monitoring and evaluation of pilot projects.
Dr Tony Mays, COL's Education Specialist for Open Schooling observes:
We work with existing open schools, as well as other formal institutions involved in supporting out-of-school youths. For example, over the past year we have:
Assisted in developing revised strategy documents for the Emlalatini Development Centre in Eswatini, Malawi College of Distance Education and Zambia College of Distance Education.
Supported the Namibian College of Open Learning and Malawi College of Distance Education by creating open textbooks and vocational courses.
Supported course and content development for the Institute of Adult Education in Tanzania, Adult Education Association in Guyana and Emlalatini Development Centre in Eswatini.