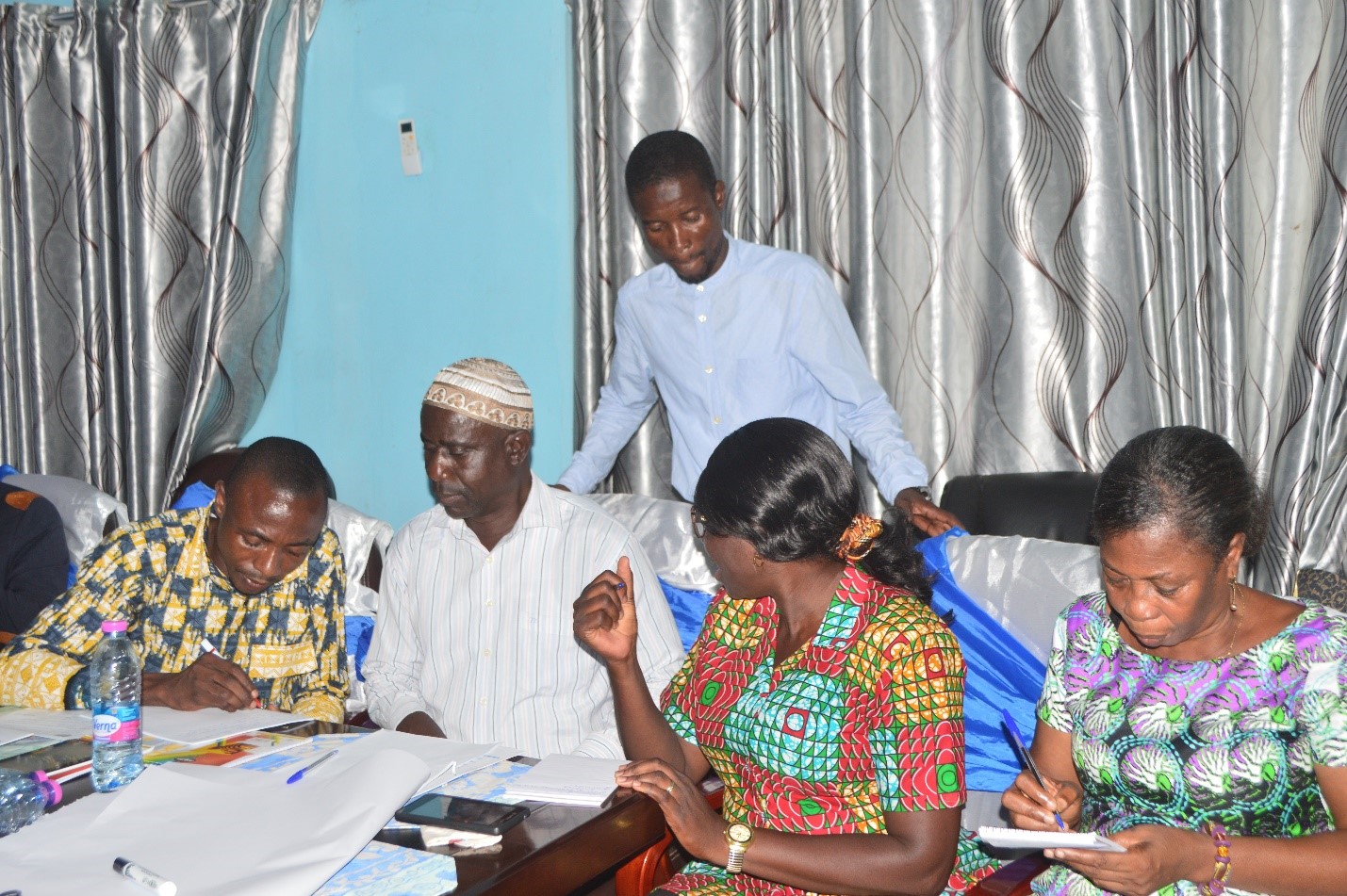 Reading Time:
3
min read
Teacher professional learning and development must be a priority, if the sustainable development goals are to be realised. These sentiments were expressed by the Principal, Tamale College of Education (TACE), Dr Sulemana Iddrisu, during the official opening of a school-based teacher development workshop that marked the inception of 'Teacher Futures – Ghana.'
Held on 4-5 November 2019 with support from COL, the workshop brought together 20 participants, including representatives of the regional and municipal education office, as well as staff and administrators from TACE. They were introduced to COL's 'Teacher Futures' model for continuous school-based teacher development, as well as the implementation examples and lessons from teacher communities of practice across the Commonwealth.
"School-based training is an ideal way to improve teacher capacity without displacing teachers from school. We must, however, be aware of the implications that the changes in the school curriculum have for such programmes," observed Mr Alhaji M.S. Issah Abah, Head of Human Resource Management, Regional Education Directorate, at the workshop.
Another workshop highlight was a visit to a nearby partner school, Choggu Demonstration Junior High School Stream B, where participants engaged with the school administrators and teachers on the implementation of the new project. The school head teacher, Mr Iddrisu Abdul-Mumin, said, "We are pleased to be among the 25 schools participating in COL's Teacher Futures project in Ghana. We will do our best to provide the support that the teachers need to be able to benefit from the programme."
COL's Adviser: Teacher Education, Dr Betty Ogange, said, "COL compliments TACE for designing a programme aimed at improving quality and learning outcomes through teacher professional learning communities and coaching in the partner schools. This platform for knowledge exchange and resource sharing aims to help them reform their pedagogic practice."