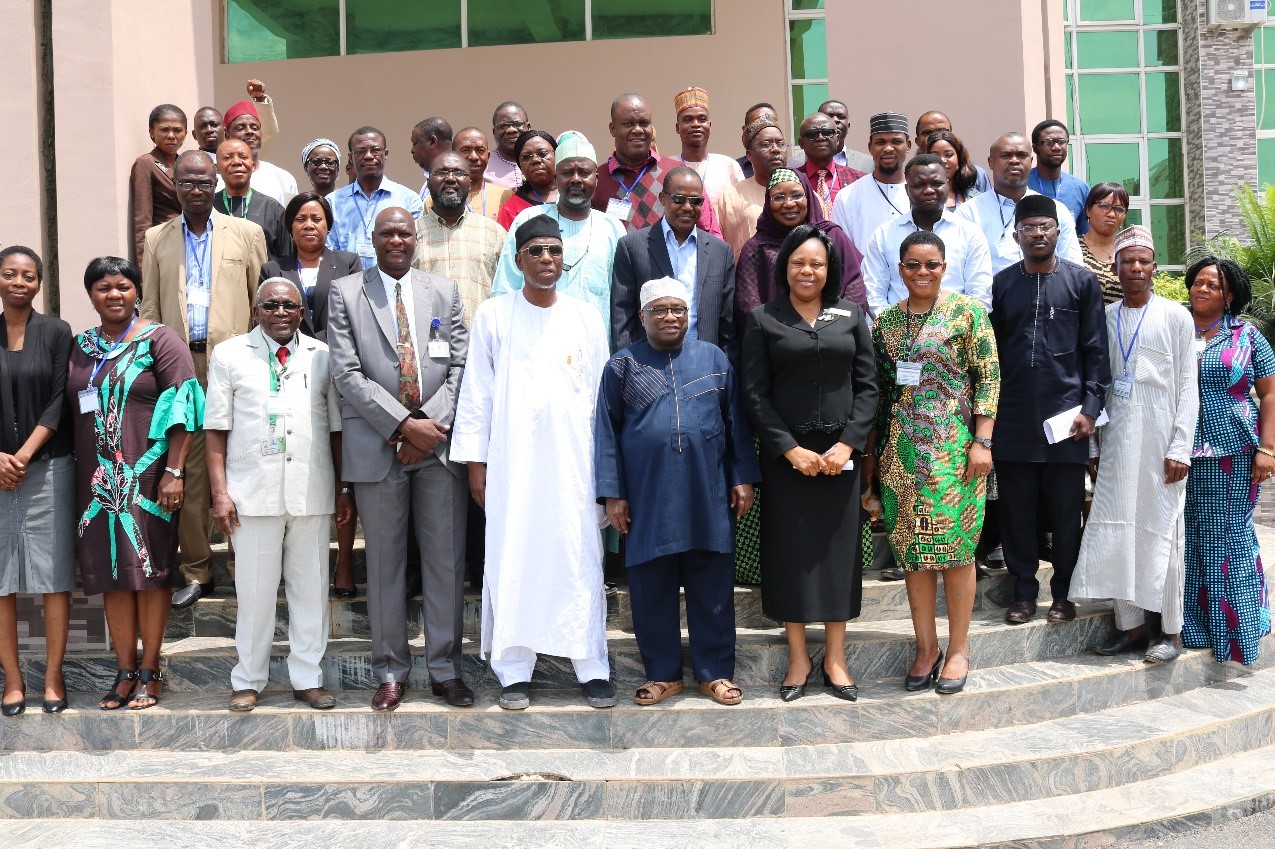 Reading Time:
3
min read
The Regional Training and Research Institute for Distance and Open Learning (RETRIDOL) held a workshop on Materials Development for Open Educational Resources (OER), from 12 to 14 March at the National Open University of Nigeria (NOUN) in Abuja.
The workshop was developed in collaboration with COL and facilitated by Dr Jane-Frances Obiageli Agbu, the International Council of Distance Education (ICDE) Chair in OER.
During the Opening Ceremony, Ambassador Babatunde Nurudeen, Permanent Representative of Nigeria to the Economic Community of West African States Commission, spoke on the benefits of these resources saying, "OER can supplement and add value to curricula in virtually all our tertiary institutions, while also reducing costs for students who are otherwise required to purchase expensive textbooks."
Professor Abdalla Uba Adamu, NOUN Vice Chancellor added, "NOUN is poised to take Open and Distance Learning to the next level by moving into the West Africa sub-region and, by extension, the whole of Africa. OER will provide the paradigm shift in this regard."
Professor Abubakar Adamu Rasheed, Executive Secretary of the National Universities Commission, and Professor Patrick Eya, Director of RETRIDOL, also delivered remarks during the Opening Ceremonies with the shared vision of making OER a fixture in higher education in Nigeria.
Participants were drawn from sixteen higher education institutions along with representatives from the National Universities Commission. Thirty-three participants were introduced to the fundamentals of OER and the necessary skills for developing and deploying OER materials. On return to their home institutions, the next step is to develop resources to populate an OER repository.
Dr Kirk Perris, Adviser Education at COL, commented, "This is an exciting initiative that will foster collaborative opportunities that are necessary for Nigerian universities to advance quality and access for learners throughout the country, and potentially the larger West Africa Sub Region.".