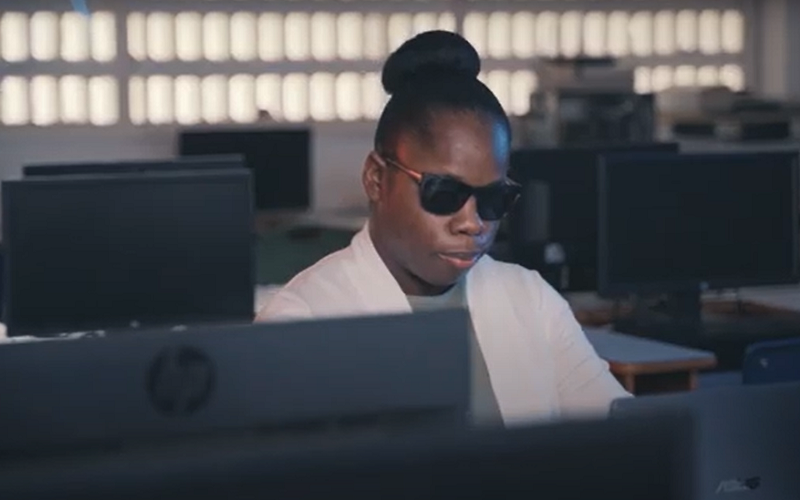 Reading Time:
4
min read
A partnership between the Commonwealth of Learning (COL) and the Organisation of Eastern Caribbean States (OECS) has led to improved capacity among 50 educators to evaluate, select and use assistive technologies as instructional support for students with special needs. To mark the successful completion of the training, a graduation ceremony for these educators was held in June 2023.
OECS Senior Education Specialist and Project Manager, Mr Rafer Gordon welcomed participants from a total of seven Caribbean nations and territories – Antigua and Barbuda, British Virgin Islands, Dominica, Grenada, Saint Kitts and Nevis, Saint Lucia and Saint Vincent and the Grenadines – who gathered with leaders and senior members of their Ministries for the virtual ceremony.
Director General of the OECS Commission, Dr Didacus Jules explained that attention to special education needs was a direct response to the advocacy from OECS Ministries of Education to provide training and resources to better serve the underserved in the region. He emphasised the importance of extending professional development opportunities in special education to all teachers, saying, "Teachers dealing with mainstream students can benefit from the methodology and the pedagogy and the sensitivity of special education pedagogy."
In reflecting on the course, Ms Jessica Jacobie from St Lucia shared her experience as a Vision Education Support Teacher who is herself visually impaired. She described the course as rewarding. "I got not only to dig a little deeper into some of what I already knew but there's a lot more that I did not know that I was able to learn and that I can share with other persons."
COL Education Specialist, Dr Mairette Newman, commended the practical nature of the training, noting, "It focuses on technologies that are accessible and affordable so that we do not widen existing inequalities." As a result of the training, the OECS has arranged to procure low-cost assistive technology devices for educators to use with their special needs students in the new school year.
A full live-stream video recording entitled OESC-COL Assistive Technology for Special Education Needs Course Graduation Ceremony is available at https://www.youtube.com/watch?v=btmS-KqDoWU.
Image caption: Ms Jessica Jacobie, Vision Education Support Teacher, St Lucia, one of the 50 graduates from the OECS-COL programme.