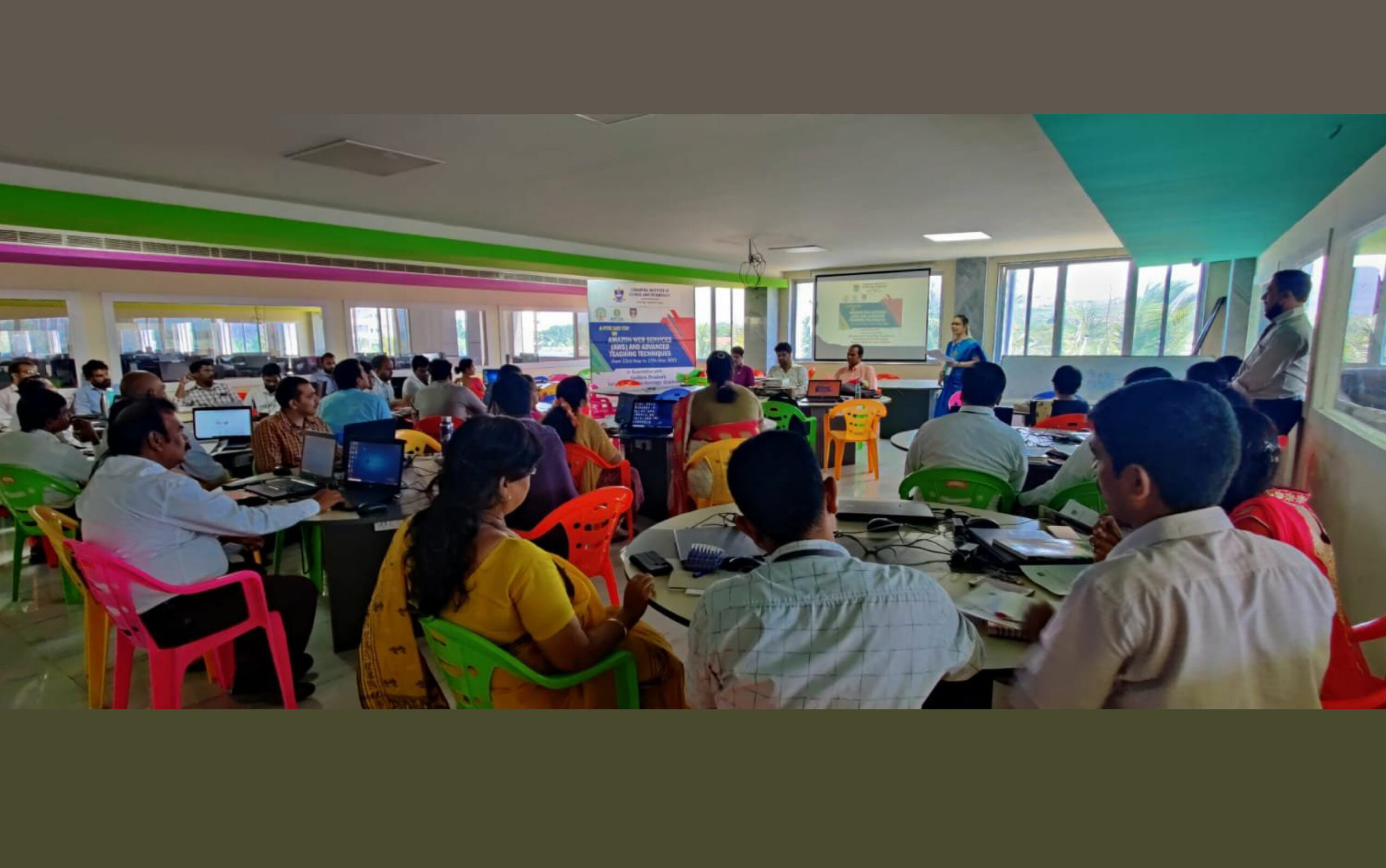 Reading Time:
3
min read
Digital disruption is transforming every industry and the demand for futuristic skill courses like AI/ML, Azure/AWS, Data Analytics and Python are gaining momentum. The Indian government is placing great emphasis on promoting them, as these courses have a promising future for creating job opportunities.
With the advent of technology and advancements in the education sector, there is a need to create new ways of teaching to develop a futuristic and technical skillset among the members of teaching faculties of various institutions, who in turn may mentor and guide learners. Acquiring a range of skills shall enable the faculty members to impart education and skills with an improved Teaching-Learning Process.
Improving skills of teachers in engineering colleges and technical institutions has emerged as a pressing need. Teachers are expected to acquire a range of skills in new and emerging technology areas such as AI and Machine Learning.
Recognising this need, CEMCA collaborated with the Andhra Pradesh Information Technology Academy (APITA), a public institution in the State of Andhra Pradesh, India to organise a series of workshops on various future skills and advanced teaching methodologies between March and June 2022. About 500 teachers of various private and government engineering colleges of Andhra Pradesh participated in these courses. About one-third were women.
These training workshops were conducted in a blended mode with the use of standard ICT tools for online classrooms and collaboration. Dr Basheerhamad Shadrach, Director of CEMCA noted: "The workshops helped participants to sharpen their teaching skills and provided an opportunity to gain hands-on experiences in advanced IT skills. Feedback from the participants showed that there were positive outcomes for the teachers who now appreciate improvements in the process of learning delivery."