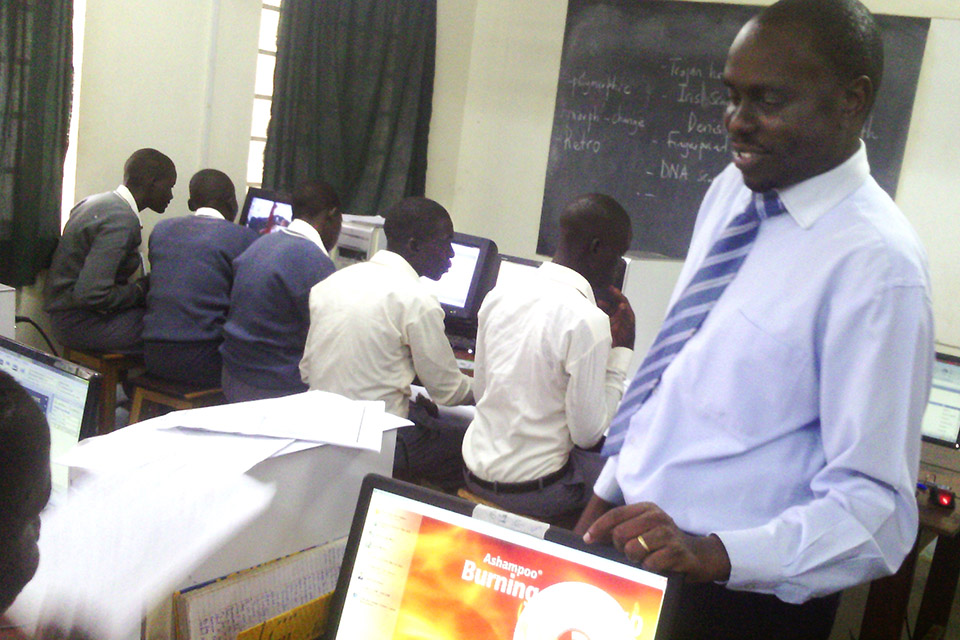 Reading Time:
2
min read
To support teachers in improving their use of information and communication technologies (ICT) in teaching and learning, COL developed the Commonwealth Certificate for Teacher ICT Integration (CCTI). Mr Edward Ayo, a teacher at Dara Christian High School, in the Lira District of Northern Uganda, is one teacher benefiting from the training offered by the CCTI courses.
Mr Ayo is a graduate teacher of biology and chemistry with 15 years of teaching experience. He says that his teaching style has been positively influenced by the CCTI training, and he is determined to "plan for and facilitate world-class lessons that guarantee effective learning."
"I have been able to identify and immediately put into use contemporary methods which originally I was very hesitant using. Examples include game-based learning and project-based learning," he says. Mr Ayo has seen the techniques result in an increased interest in science subjects and a subsequent improvement in performance, even in areas where students previously scored poorly.
Mr Ayo is further pioneering projects that involve the integration of ICT in his school, and he is working with the school administration to improve ICT infrastructure and support training for staff to adopt various models recommended by CCTI.