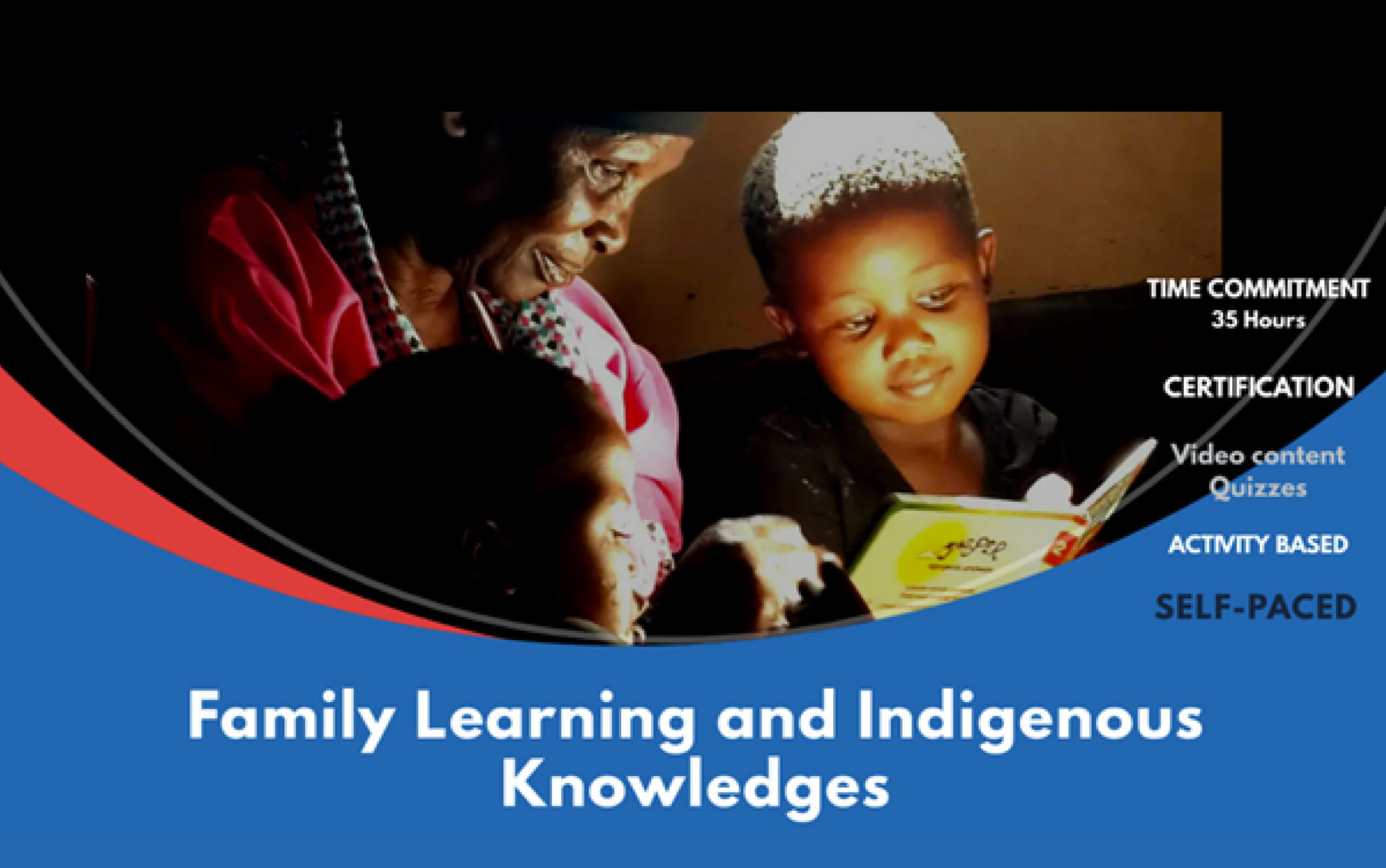 Reading Time:
4
min read
In order to strengthen the capacity of facilitators and educators in family and intergenerational literacy and learning (FILL), the Commonwealth of Learning and the UNESCO Institute for Lifelong Learning have launched two new online courses.
The courses, which are self-paced and self-directed, aim at providing a diverse set of skills and knowledge to educators to enable them to effectively facilitate learning among adults, youth, children and learners with diverse cultural and social backgrounds. The courses are also of relevance to academics and researchers in the area of family intergenerational literacy and learning.
In the Family Learning and Indigenous Knowledges course participants explore some of the innovative ways to integrate local knowledge and practices in expanding learning opportunities and enhancing the quality of learning for children, youth and adults. Participants are expected to develop a basic understanding of intergenerational learning approaches and explore how learning intergenerationally in families and communities can contribute to inclusive sustainable development.
This course is designed to support the independent learning of educators, academics, researchers and material/curriculum developers in adult learning and community education. It will be available freely and can be accessed anytime, anywhere.
The second course, Facilitating Family Intergenerational Literacy and Learning Programmes, provides facilitators of family and intergenerational learning programmes with a better understanding of adult and child learning theories. Participants enrolled for this course will be able to identify different activities and materials for family reading, writing, numeracy and other learning areas, among other objectives.
The course is designed for education professionals working in the areas of early childhood care and education, school education and adult education. Facilitators of literacy and education programmes for adults and children are encouraged to enrol.
Participants can register for these courses and begin learning immediately.
Availability: These open courses can be accessed from now until 31 December, 2022
Duration: Approximately 35 learning hours
Language: English
Certification: Upon completion where eligible learners can download a certificate
Register and access the courses here: https://cloud.colvee.org/uil/moodle/login/index.php