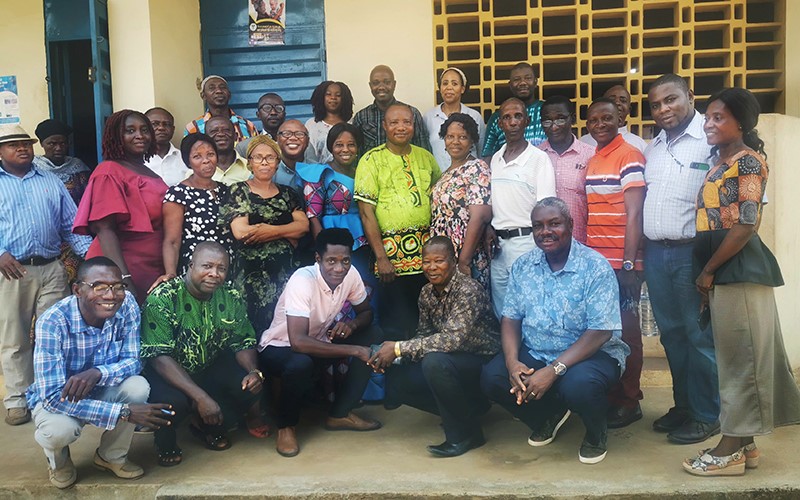 Reading Time:
2
min read
With assistance from the Commonwealth of Learning (COL), Sierra Leone's Freetown Polytechnic conducted a workshop in April 2023 aimed at building academic and administrative capacity to establish ODL learner support services.
Dr Samba Moriba, the Principal of Freetown Polytechnic, emphasised the significance of ODL learner support services in creating a nurturing and inclusive learning environment that helps learners overcome barriers, develop necessary skills and succeed in their educational pursuits, despite the physical distance and asynchronous nature of ODL programmes.
"Our primary focus should be on supporting the students in their learning experiences. It is crucial to enhance their well-being by catering to their learning needs and understanding their aspirations," Dr Moriba explained.
Dr Evode Mukama, COL Adviser: Teacher Education, highlighted COL's commitment to assisting institutions like Freetown Polytechnic in establishing support services that address the diverse needs of ODL learners. Dr Mukama commented, "These services contribute to learners' academic progress, satisfaction and overall learning experience."
As a result of the workshop, Freetown Polytechnic developed a manual for ODL learners on support services, covering key aspects such as academic, administrative, affective, technical and peer-related support.