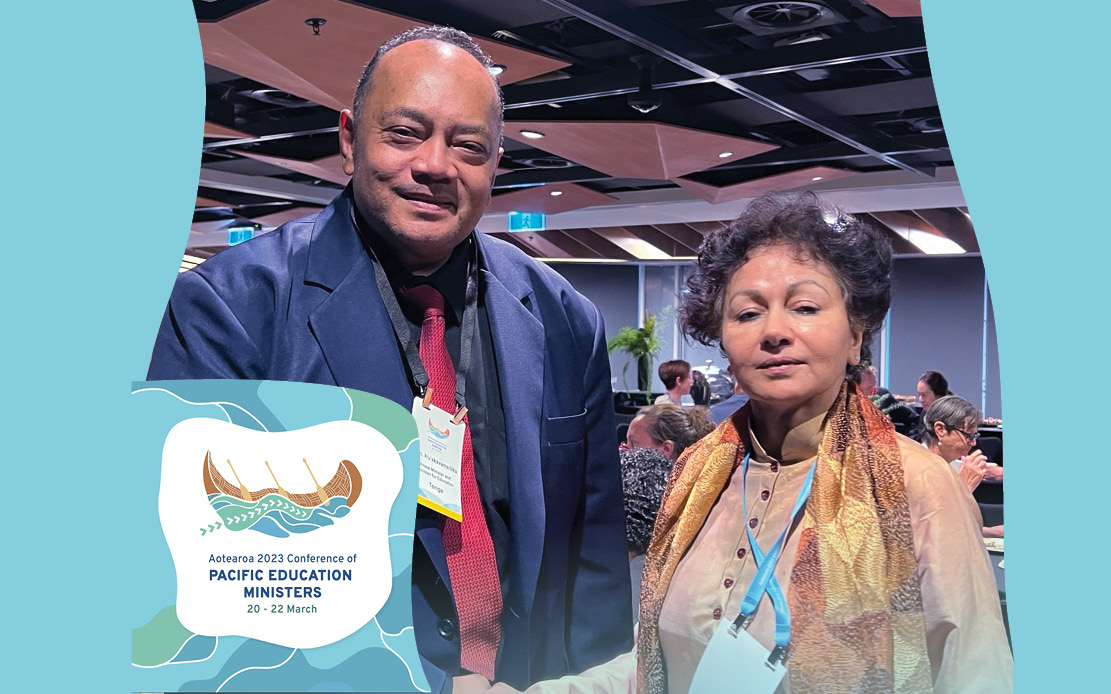 Reading Time:
4
min read
COL recently presented at the Conference of Pacific Education Ministers (CPEM) in Auckland, New Zealand under the theme: "Empowering Education for Pacific People."
Hosted by New Zealand's Ministry of Foreign Affairs and Trade (MFAT), 14 ministerial delegations from the Pacific region, including all nine Commonwealth small island developing countries were represented. CPEM's primary focus is to provide a platform on how the region is progressing towards its goals of the Pacific Regional Education Framework (PacREF) and 2030 Agenda.
In a roundtable discussion on education and resilience, Professor Asha Kanwar, COL President and CEO, delivered a detailed presentation on budling resilience while COL Vice President, Dr V. Balaji, joined the roundtable on the topic of financing. The Director of the Pacific Centre for Flexible and Open Learning for Development (PACFOLD), Dr Rajni Chand, also joined the roundtable on the importance of teacher training in the region.
COL was also invited to attend the development partners' forum along with other organisations, including representatives from the Asian Development Bank, UNESCO, UNICEF, UNESCO and World Bank.
Several professional reports presented to the ministers – a regional education dashboard showing student dropout rates, a regional framework for inclusive education and another on the role of educational strategy for a blue continent – were all relevant to COL's work in the region. Since 2020, COL has been implementing a regional project supported by MFAT in the nine Commonwealth countries to build capacity among teachers and TVET institutions to enable greater use of open,  distance and flexible learning.
In recommendations for action presented to the ministers, the conference organisers highlighted COL's initiatives and approaches, such as blue and green skills, the importance of teacher capacity building and the requirement for continued investment in it, while highlighting the need for flexibility in TVET pathways.
Image caption (L-R): the Prime Minister of Tonga, the Honourable Siaosi 'Ofakivahafolau Sovaleni, who also serves as Education Minister, with COL President and CEO, Professor Asha Kanwar.