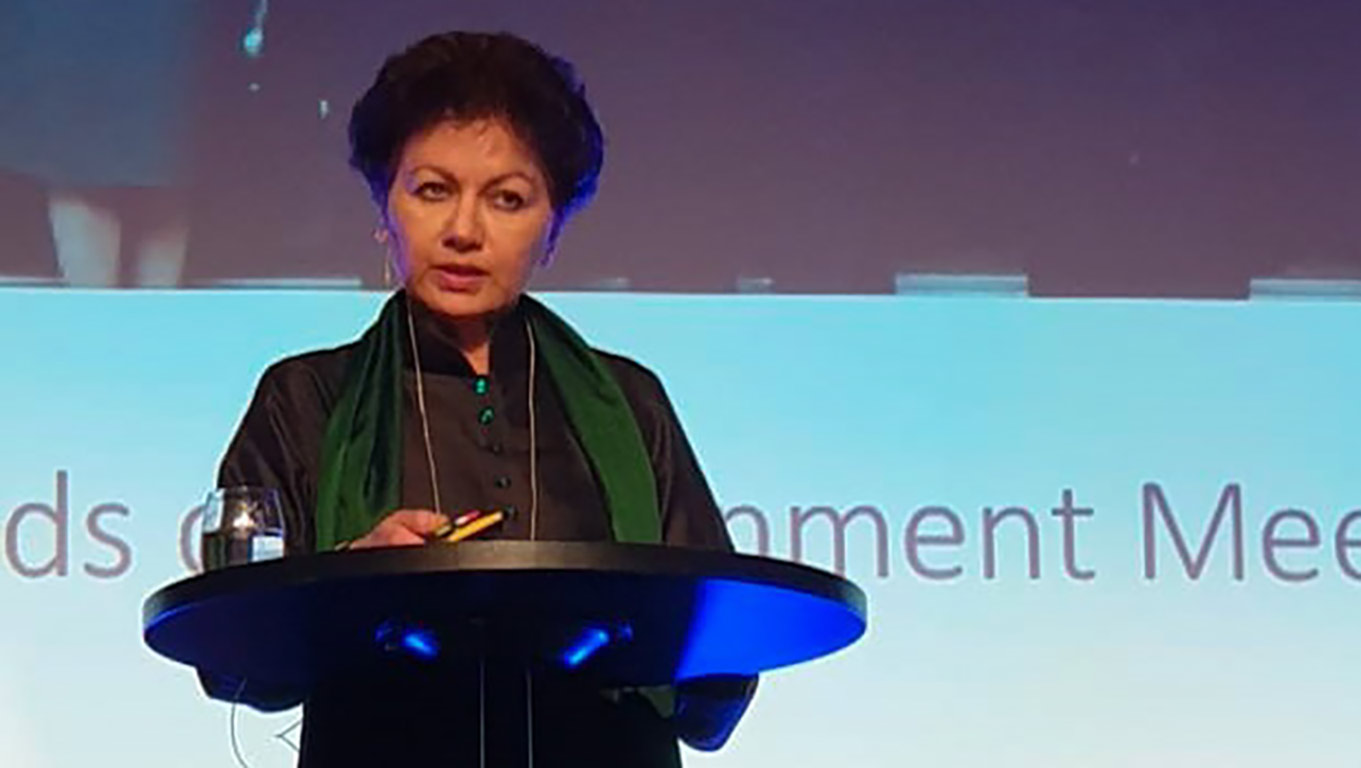 Reading Time:
4
min read
Delivering a keynote speech titled, "Achieving Lifelong Learning for All: Where are we now? And what next?" at the ICDE Lillehammer Lifelong Learning Summit in Norway on 11 February, 2019, COL's President and CEO Professor Asha Kanwar stressed the need for a paradigm shift in our thinking and planning to support lifelong learning for all by 2030. She outlined the global context wherein lifelong learning becomes more important than ever before, and gave an overview of how five Commonwealth countries – Australia, Malta, Singapore, South Africa and Trinidad & Tobago – are implementing lifelong learning. COL's work in promoting lifelong learning using technology through mobile phones, Aptus and MOOCs was highlighted.
Looking to the future, Professor Kanwar identified three shifts where open, distance and technology enabled approaches will have a key role to play if lifelong learning opportunities for all are to become a reality. First, lifelong learning should move beyond acquiring skills and competencies to focus on transformative learning. Second, there is a need to shift the emphasis from formal education alone to a blend of formal, non-formal and informal learning for different stages of the learners' lives. Third, the operationalisation of lifelong learning should move beyond pedagogy to the integration of three approaches: pedagogy, andragogy and heutagogy.
In conclusion, Professor Kanwar called to attention the role of intergovernmental organisations (IGOs) such as COL and UNESCO in providing advocacy and policy support. She said "While each context is different, a global framework for implementing lifelong learning and monitoring progress is required. IGOs like COL can share good practices and lessons learnt from different countries and forge regional and global partnerships."
The Summit is organised by the Inland Norway University of Applied Sciences in collaboration with the International Council for Open and Distance Learning and provides researchers and professionals in lifelong learning and ICT in education a place to exchange and share their research and knowledge with representatives from industries and employer organisations.
The full text of the speech can be found at this link: http://hdl.handle.net/11599/3116