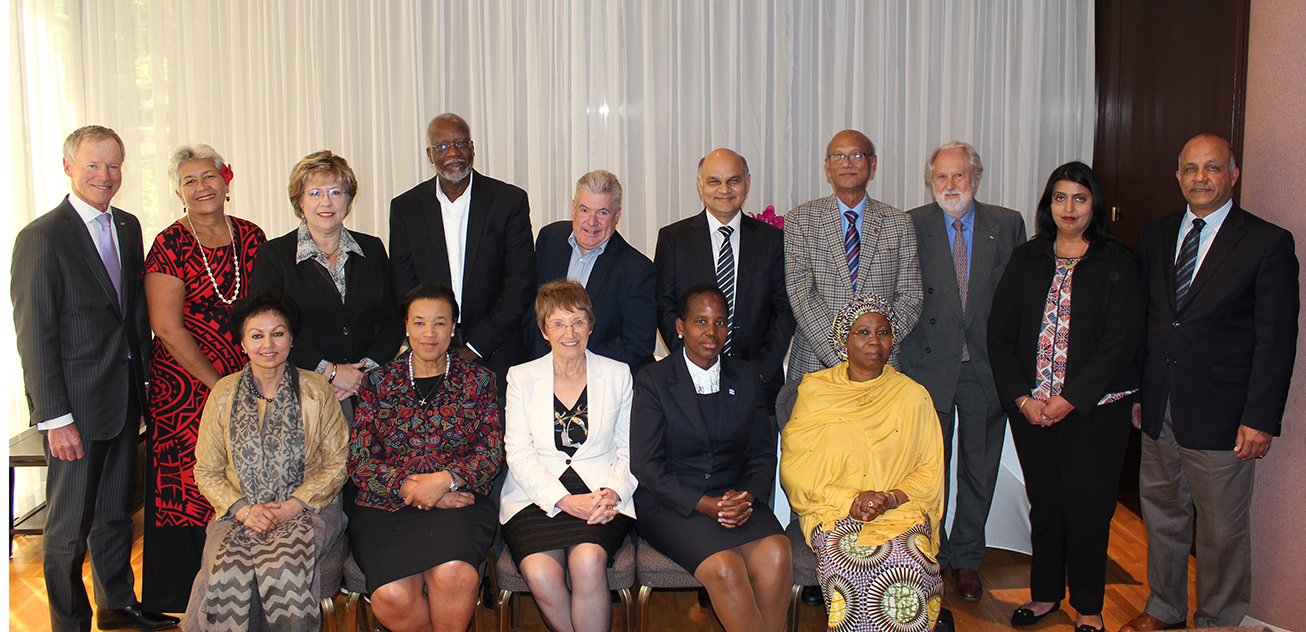 Reading Time:
4
min read
The Board of Governors of the Commonwealth of Learning (COL) held their annual meeting in Vancouver, Canada, on 16 June 2017.
Dr Linda Sissons, CNZM was re-appointed Chair for a second three-year term. Dr Sissons is Chief Executive of Primary ITO and has extensive experience in the education sector, including with the Wellington Institute of Technology and The Open Polytechnic of New Zealand. She was first appointed Chair in July 2014, after previously serving as Deputy Chair and on the Executive Committee as the New Zealand representative.
A special highlight of this year's meeting was the presence of the Commonwealth Secretary-General Rt Hon Patricia Scotland. Both COL and the Commonwealth Secretariat share a number of priorities and the meeting highlighted a closer partnership between the two organisations.
The Board welcomed four new members: The Honourable Dr Unity Dow, the regional representative for Africa; The Honourable Mr Nurul Islam Nahid, the regional representative for Asia; Lord David Terence Puttnam, the Commonwealth Secretary-General's appointee to COL's Board; and Mr K. K. Sharma, the appointee by the Government of India.
The Board expressed its appreciation of COL's work over the past year and emphasized its role in improving the quality of higher education and non-formal education in developing countries. The Board requested that COL further enhance its efforts in teacher education and skills development.
COL is governed by a Commonwealth-wide Board of Governors with provision for up to 17 members consisting of the Chair, up to nine major donors, representatives from four Commonwealth regions, as well as the Commonwealth Secretary-General, the Secretary-General's appointee and the President of COL (ex-officio). This provides for regional spread complemented with rotation of representatives.
About the Commonwealth of Learning
The Commonwealth of Learning (COL) is an intergovernmental organisation created by Commonwealth Heads of Government to promote the development and sharing of open learning and distance education knowledge, resources and technologies. Hosted by the Government of Canada and headquartered in Burnaby, British Columbia, Canada, COL is the world's only intergovernmental organisation solely concerned with the promotion and development of distance education and open learning. COL empowers people through learning that leads to economic growth, social inclusion and environmental conservation.
-30-
Media contact
Sparrow McGowan
Communications Manager
smcgowan@col.org
+1 604 775 8259