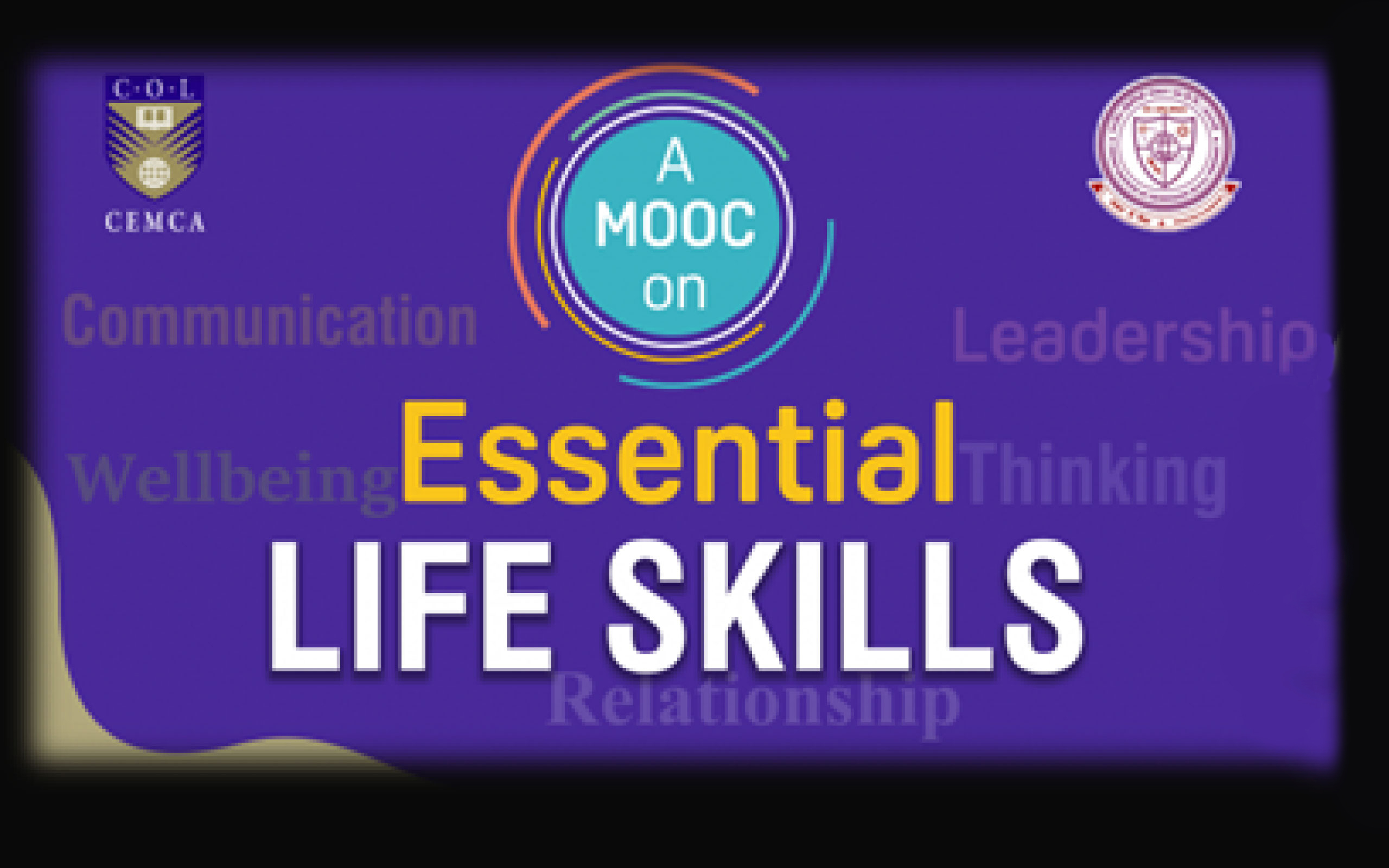 Reading Time:
3
min read
The Commonwealth Educational Media Centre for Asia (CEMCA) – the regional centre of Commonwealth of Learning (COL) in Asia, in association with Indian Institute of Technology (BHU) Varanasi – is inviting learners to join its upcoming Massive Open Online Course (MOOC) entitled, "Essential Life Skills."
The six-week course, commencing November 25, 2022, has been designed to train participants in psychosocial and interpersonal skills in an experiential setting with a view to developing the requisite capacity for optimal living. The core life skills included in the course, namely Communication, Relationship, Thinking, Leadership and Wellbeing, help develop resilience and promote mental wellbeing among participants and prepare them for the challenges of personal and professional life.
The course responds to the growing awareness of the rapidly changing social, economic and political structures that affect  everyone. Simultaneously, the course also responds to the growing need to keep pace with the demands and challenges caused by these changes.
This certification course consists of 15 hours of pre-recorded video modules, text material as learning support, weekly quizzes and six live sessions of one hour each spread over six weeks along with a live forum for feedback and discussion.
For more details and to register for the course, please visit the  course page at https://www.mooc4dev.org/ELS