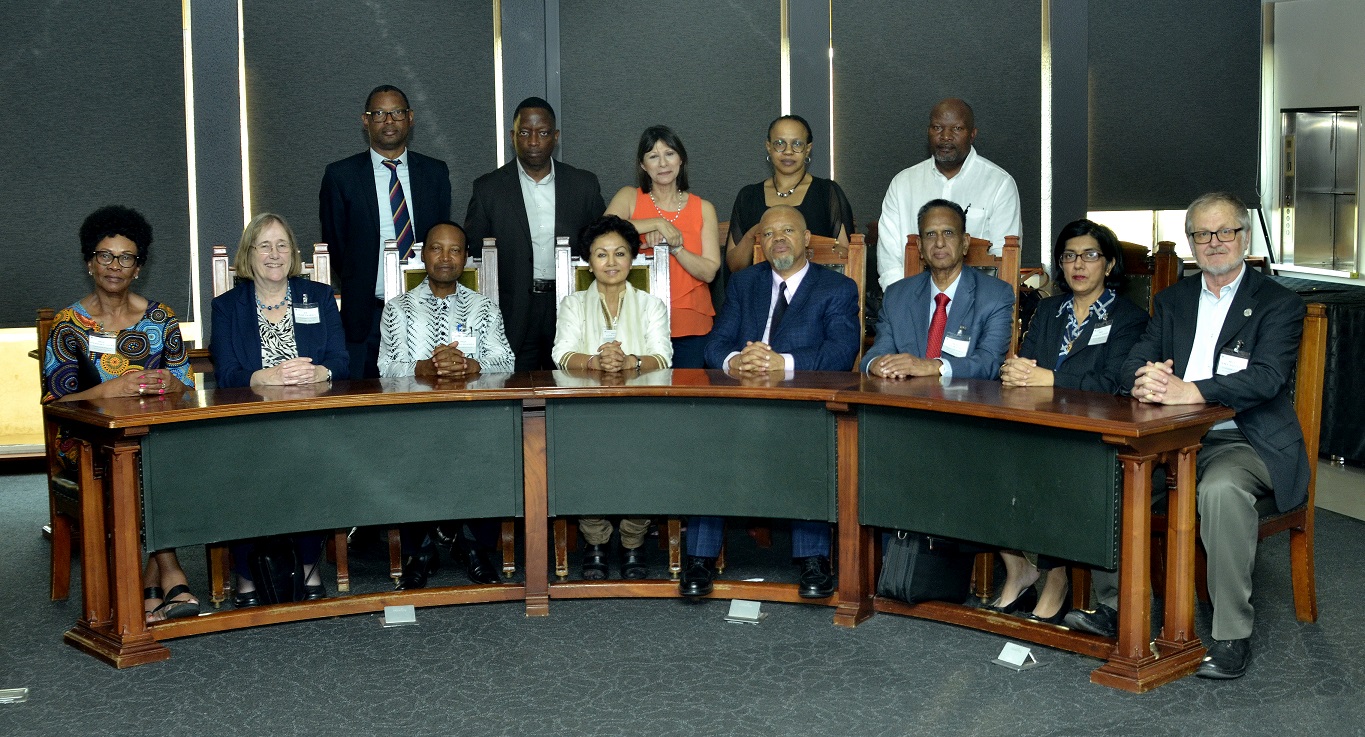 Reading Time:
3
min read
An institutional trial audit of the University of South Africa (Unisa) conducted by COL in early December marked a critical milestone of a year-long collaborative project between the two institutions. Initiated to prepare Unisa for its institutional review by South Africa's Council of Higher Education (CHE) in 2020, it supports this largest university in South Africa in reviewing its quality assurance systems. Particular focus is on teaching and learning, and student success.
Together with an international panel of quality-assurance experts, COL has been guiding Unisa in their extensive self-review activities since February 2019. Various preparatory workshops were conducted by COL this year, and a panel meeting was held in London, UK, in July to develop the audit framework and guidelines for Unisa's self-review process.
These activities culminated in a comprehensive institutional self-evaluation report and various programme evaluation reports developed by Unisa. The self-evaluation reports form the basis for this week's trial audit in which COL's review panel is visiting the Unisa main campus in Pretoria and one of its regional centres in Rustenburg – interviewing stakeholders that include academics, council members, senior management, representatives from regional centres, as well as students.
"The audit will not only focus on quality assurance but will also identify recommendations that will facilitate a culture of continuous quality improvement," said COL President Professor Kanwar, who chairs the panel.
A final report and an improvement plan based on the findings, commendations and recommendations of the trial audit, and review of the self-evaluation reports will be the main output of this project.