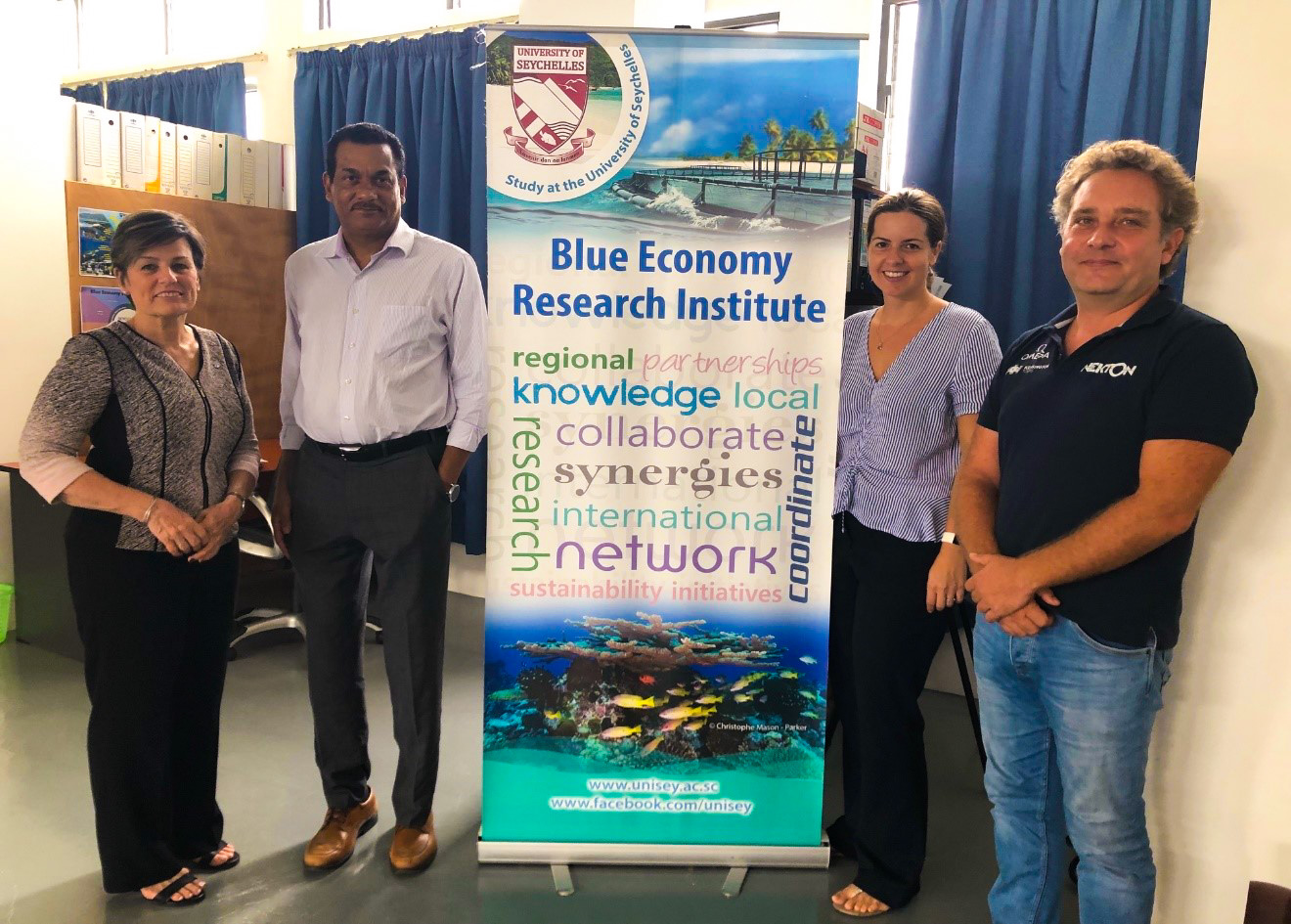 Reading Time:
2
min read
COL Specialist: VUSSC, Dr Mairette Newman visited the James Michel Blue Economy Research Institute (BERI) at the University of the Seychelles to discuss and plan a second offering of a Massive Open Online Course (MOOC) on the Blue Economy.
The Blue Economy MOOC raises awareness about the importance of governing, managing and using oceans, seas, lakes, and rivers in ways that lead to sustainable growth. For small countries especially island states, understanding the relationship between healthy marine resources and wealth and knowing how to protect and take care of them is key.
Beginning in November 2019, the MOOC is expected to attract more than 500 learners from coastal and ocean nations across the Commonwealth.
Photo from left to right: COL Education Specialist Dr Mairette Newman; Special Advisor to the Minister of Education Seychelles, Mr John Lesperance; Director of Blue Economy Research Institute, Mrs Kelly Hoareau; and Unisey Senior lecturer in Environmental Science Dr Jerome Harlay.