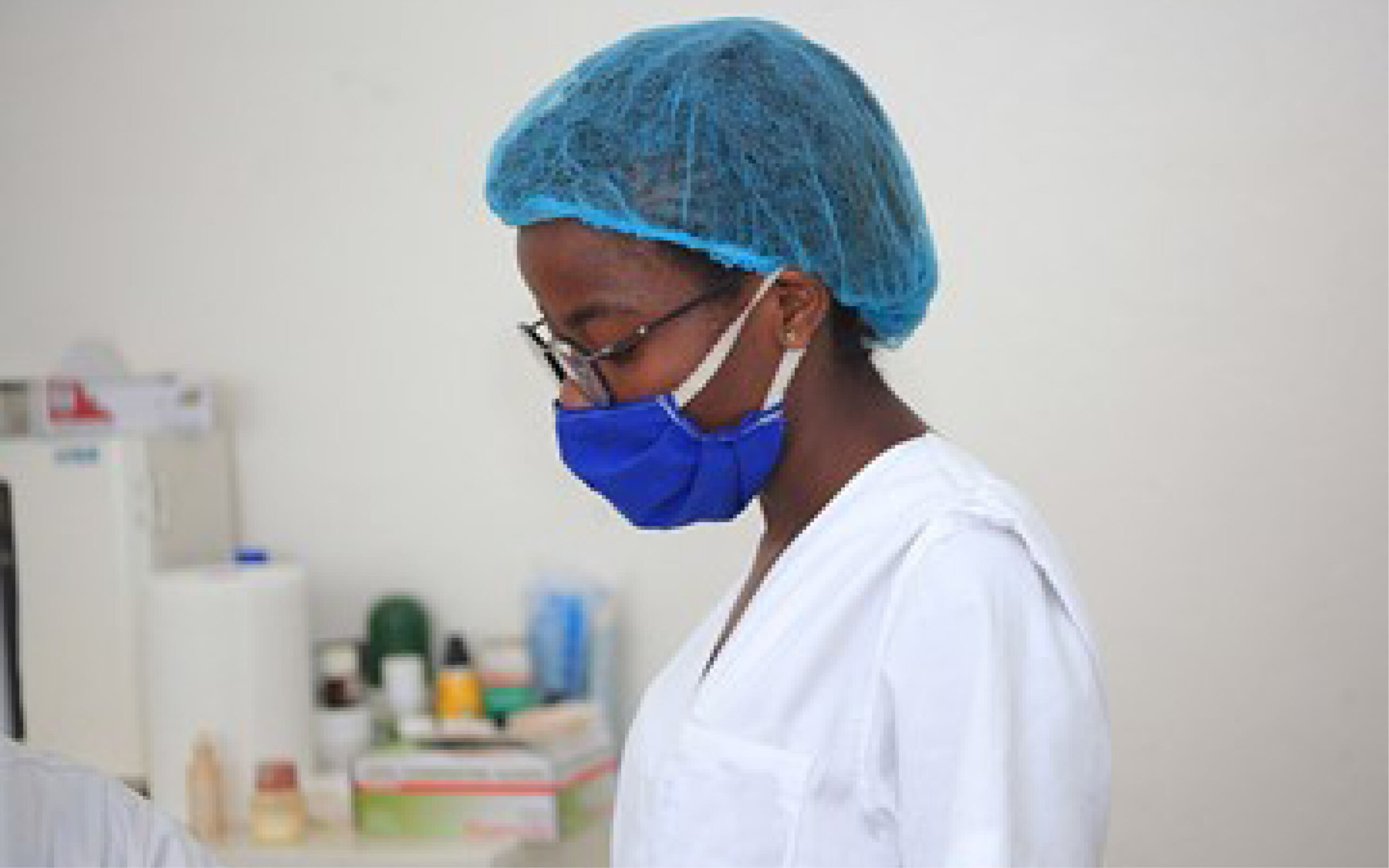 Reading Time:
4
min read
Continuing education and training for frontline professionals, such as nurses, has become even more important in the context of the pandemic.  Almost 11,000 nurses and midwives in Botswana have enrolled in online continuing professional development courses thanks to a partnership between COL, the Nursing and Midwifery Council Botswana (NMC-B) and the World Continuing Education Alliance (WCEA). The programme provides context-specific modules enabling nurses and midwives to gain extra skills and higher levels of competencies.
Dr Mairette Newman, Education Specialist: VUSSC, said: "At a time when face-to-face learning is restricted because of Covid-19 while care and treatment protocols are continuously evolving, it is crucial that health professionals have access to affordable training and are able to continue their professional learning."
In Botswana, each participant has taken an average of 15 courses, with Covid-19 care and vaccination management being the most popular.
According to Dr Antonia Dube, a Botswana nursing educator and practitioner, busy schedules often make it difficult for nurses to attend professional-development workshops, and the programme offers an opportunity to brush up on knowledge, improve skills and competencies while going about their day-to-day activities.
This training programme facilitated by COL allows nurses to access learning materials online or offline through an App developed by the partner, WCEA. Journal articles and webinars can be accessed as well.
Khakha Phoza-Wataya, a nurse-midwife from the Princess Marina Referral Hospital in Gaborone, noted that this mobile e-learning offers quick reference at times when one is delivering patient care.
Another participant, Opelo Keorekile, who works as a general nurse in a tertiary public facility, said: "It is my plea that this platform continues to equip us with more knowledge and skills to render better care to our clients."
Previously, COL supported over 500 nurses and midwives in The Seychelles through a similar initiative. In continuing the partnership with WCEA, COL is extending the programme to the Eswatini Nursing Council with similar opportunities for over 3,500 local nurses and midwives.