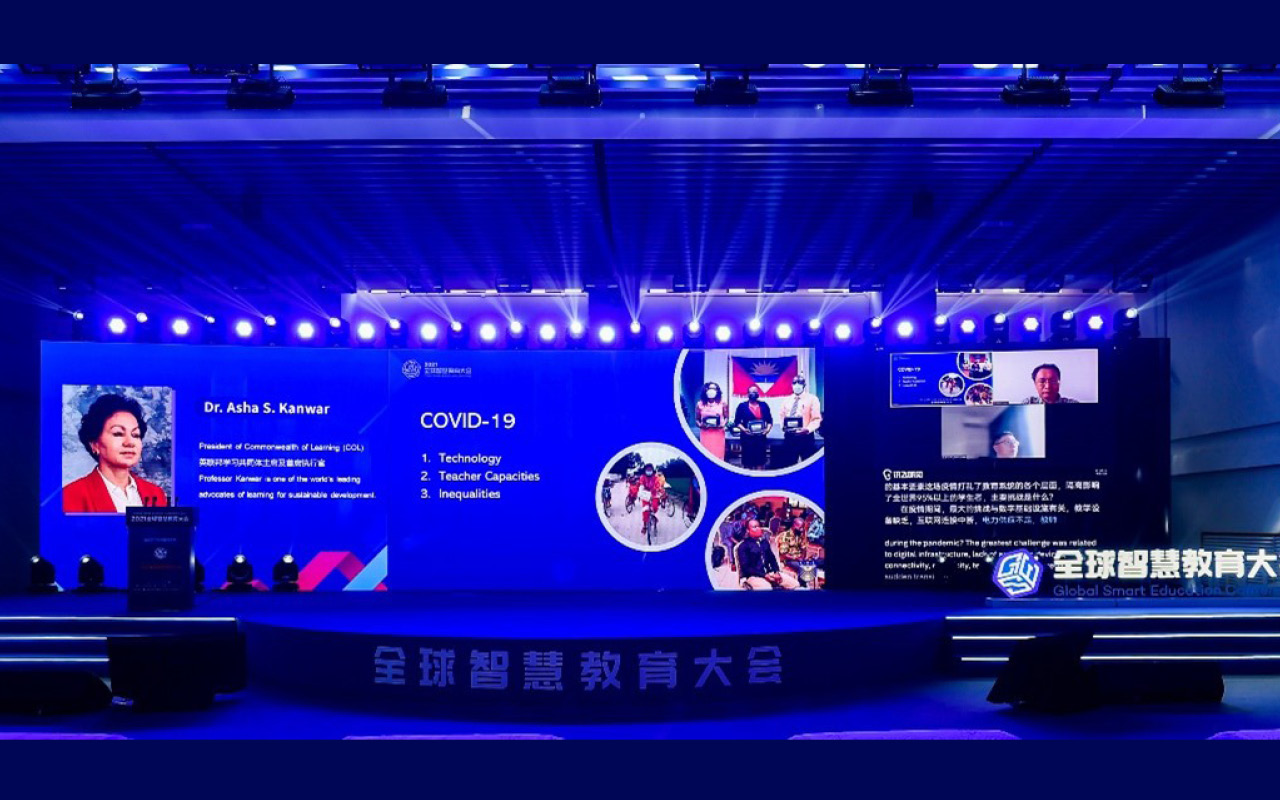 Reading Time:
3
min read
How can smart education help reshape educational ecosystems? What strategies and policies are needed to improve quality and boost access? These are some of the questions that COL is addressing through the project "Rethinking and Redesigning National Smart Education Strategy." It is being implemented in partnership with the UNESCO Institute for Information Technologies in Education and Beijing Normal University (BNU).
In a keynote presentation at the Global Smart Education Conference 2021 recently hosted by BNU, Professor Kanwar addressed the goals of smart education, noting that it "must harness the potential of technologies to increase access, improve quality, reduce costs and support inclusion, all with a low carbon footprint."
The project aims to assist in developing standards and guidelines for implementing national ICT in education projects in Member States and supplement our current activities in the area of policy development in ICT in education and open educational resources.
At the conference, Dr Sanjaya Mishra, COL Education Specialist: e-Learning, provided a policy perspective for smart education.
As part of the project, COL hosted an international discussion forum, moderated by Dr. Shafika Isaacs from University of Pretoria, for participants from 28 countries. The forum clearly established the need for new policies and strategies on how to integrate ICT into education to improve its quality.