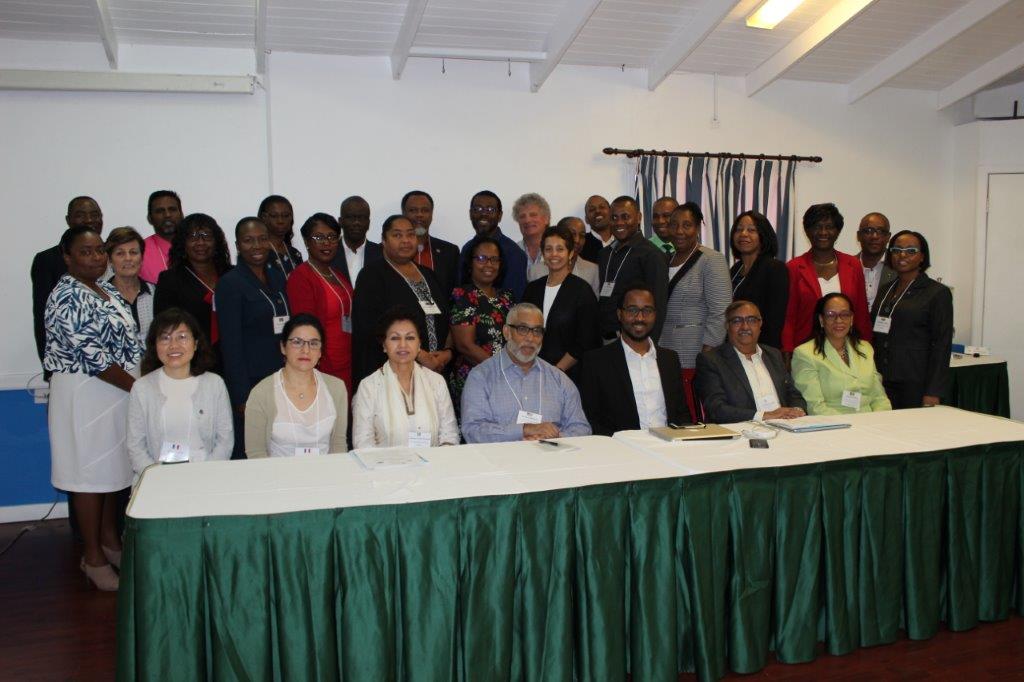 Reading Time:
3
min read
More than 30 representatives of education ministries, universities and colleges, as well as education consortiums and councils from the Caribbean and beyond gathered in St Lucia on 29-30 January 2020 for the regional Capacity Building Workshop on Open Educational Resources (OER). The event was organised by COL in partnership with UNESCO and the William and Flora Hewlett Foundation, and it was attended by representatives from 14 countries, including 11 Caribbean Community (CARICOM) nations.
The aim was to build awareness about OER amongst officials and policy makers in the Caribbean, prepare participants to advocate for OER and support them in their efforts to develop and implement relevant policies.
During the workshop, Hon. Dr. Gale Tracy Christiane Rigobert, St Lucia's Minister of Education, Innovation, Gender Relations and Sustainable Development reiterated her ministry's commitment to OER and to bridging the digital divide.
Agenda highlights included an overview of the OER recommendation, which was recently adopted by UNESCO, as well as sessions on the key steps to develop, monitor and implement an OER policy. Participants brainstormed ways to develop effective action plans for OER.
In October 2019, COL and UNESCO released Guidelines on the Development of Open Educational Resource Policies, and this publication was the go-to resource for participants.
"OER emerged as a technology driven solution to address issues of access, costs and quality, but for COL, OER are also based on values such as equity and inclusion, collaboration and respect for diversity," said COL President and CEO Professor Asha Kanwar in her presentation to participants. "Collectively we can bring the benefits of OER to the remotest and most unreached of our stakeholders."